ZOONOSIS is a book gestated in pandemic times. When the global crisis broke out and the entire world was quarantined, I decided to start the task of documenting all the events that were coming to us through the media and online press. The book is the culmination of two years of tracking all the news about the novel coronavirus and its consequences, photographing television images, and selecting the most shocking headlines. Also, I have supplemented the visual and journalistic content with a concise historic-statistical investigation dedicated to synthesizing what happened as much as possible. At another level, I also contribute with a thesis, in a veiled way, juxtaposing different allegorical moments that the reader-observer will be able to guess when contemplating the book's structure as a whole.
Two years in the making, a 160-page photobook with 70 pictures and shocking headlines.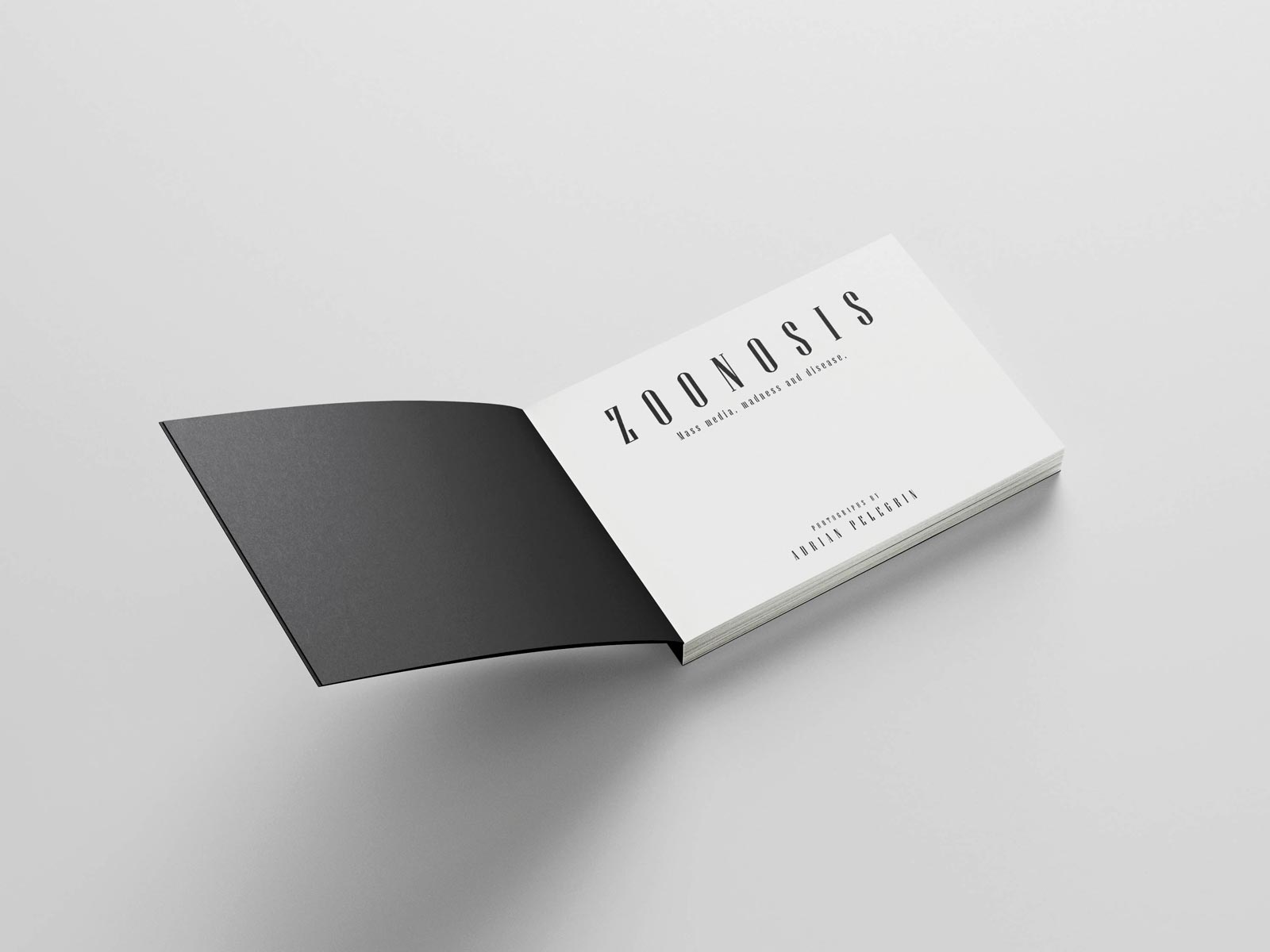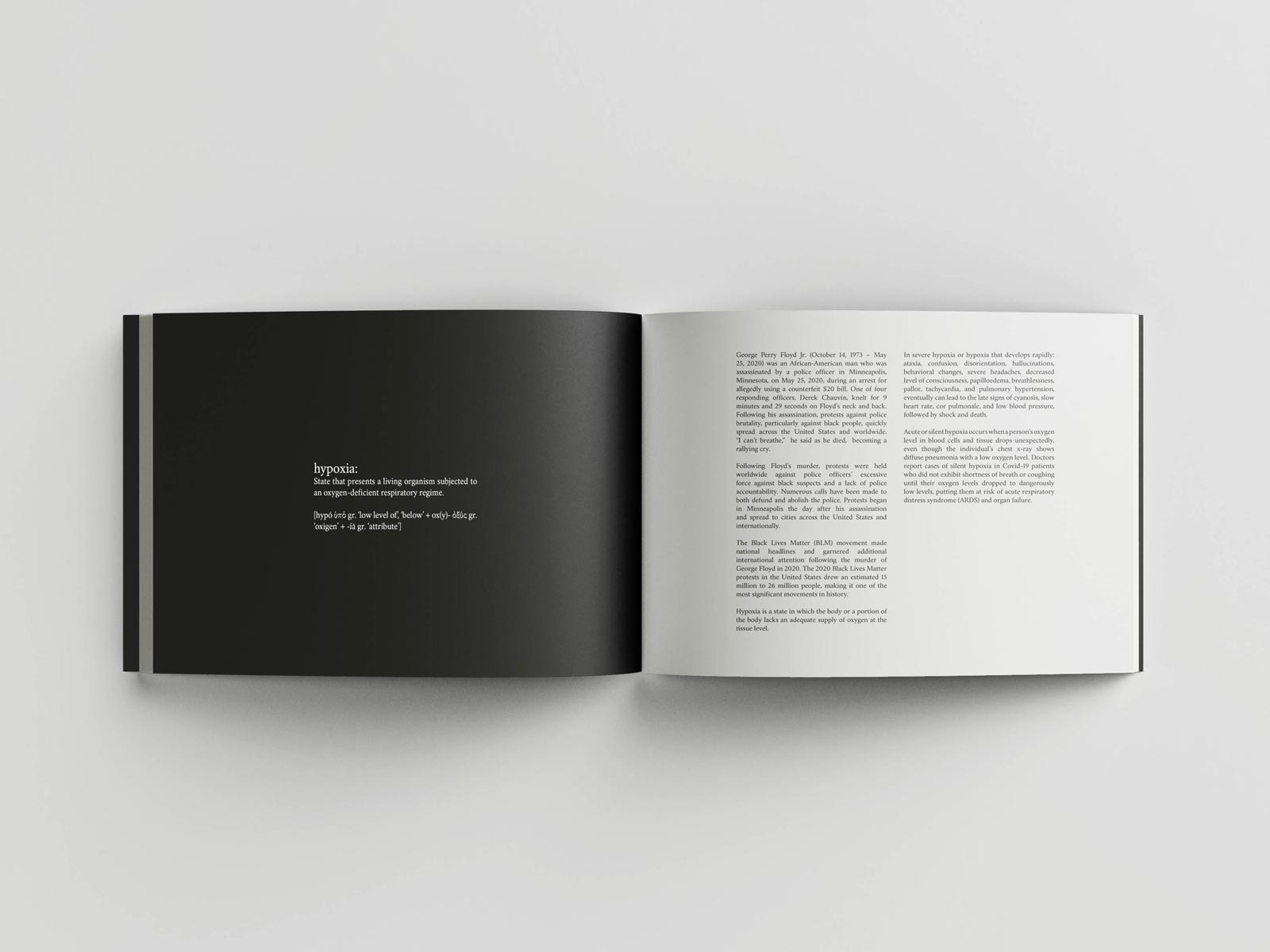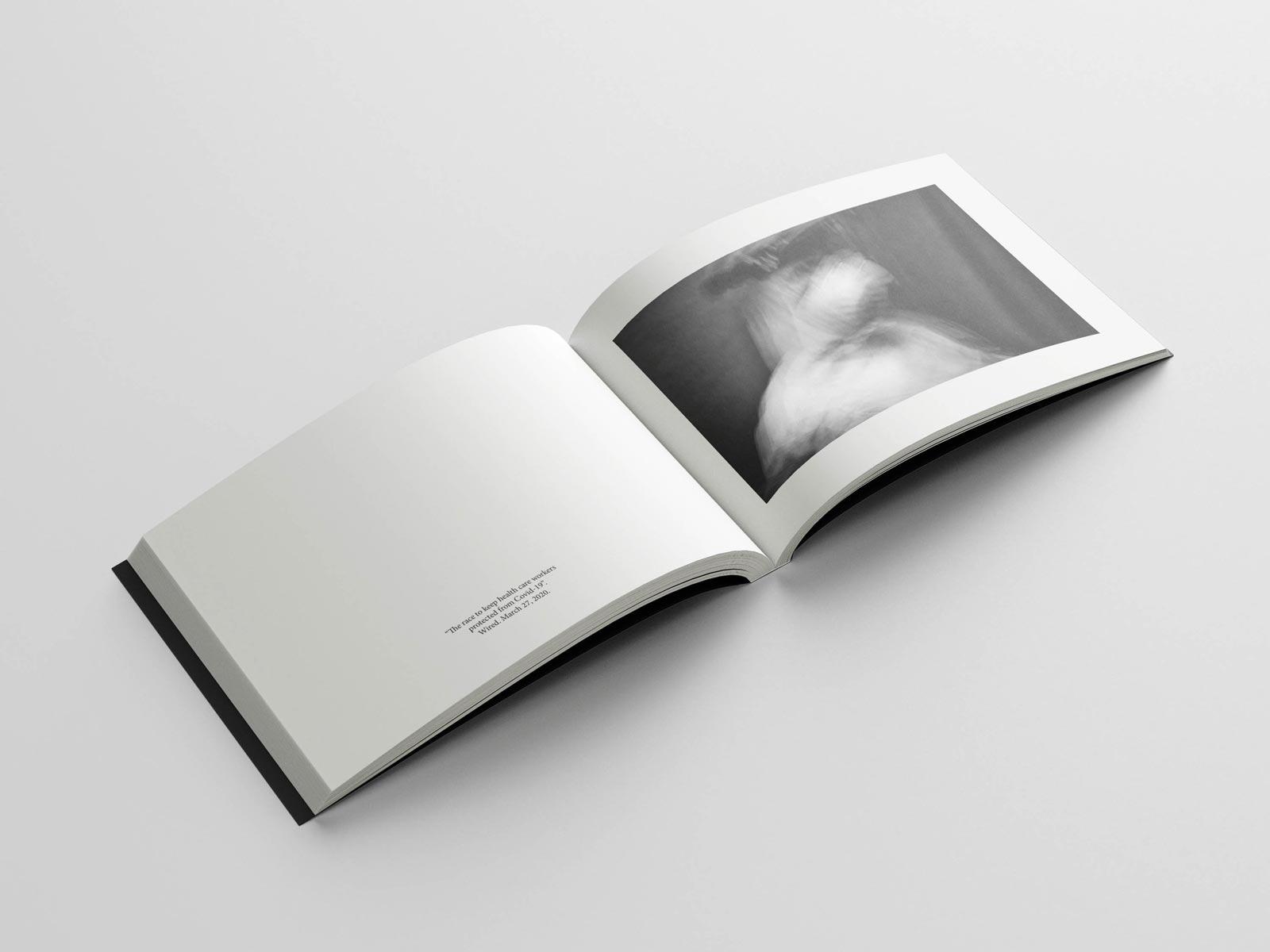 Special Edition for collectors
All of my special editions are printed on-demand, without any quantity limitation. High-qualified artisans carry out the handcrafted binding. Only archival/acid-free materials of high quality and durability are used. All of the book pages are side-sewn to ensure longevity. The cover comes in charcoal-gray fabric and a dust jacket. Each book is thoroughly supervised and signed. The turnaround time is 4-5 weeks.
SE Photobook (Signed)
One book: 550 USD.
Shipping worldwide: 35 USD.
SE Photobook + 3 Prints (Signed)
1 Book + 3 Prints: 800 USD.
Shipping worldwide: 35 USD.
Specifications
Size: 12″ x 8" (30 x 20 cm). Binding: Softcover. Content: 160 pages, 70 photographs, 70 headlines, 1 data chart. Printing: HP Indigo. Paper: 190 gsm. matte. Language: English.
Synopsis
The book is made up of photographic images and newspaper headlines interspersed. In three chapters, the book tells the story of the pandemic development and its contradictions. Chapter One, "Prophylaxis," is about the prevention measures. The second "Hypoxia" is about the social crisis and the Black Lives Matter movement. And the third chapter, "Zoonosis," makes a reflection on how we as humans interact with our natural environment. Also, at the beginning of each chapter, we find an introductory text telling the story of the global pandemic with much statistical data.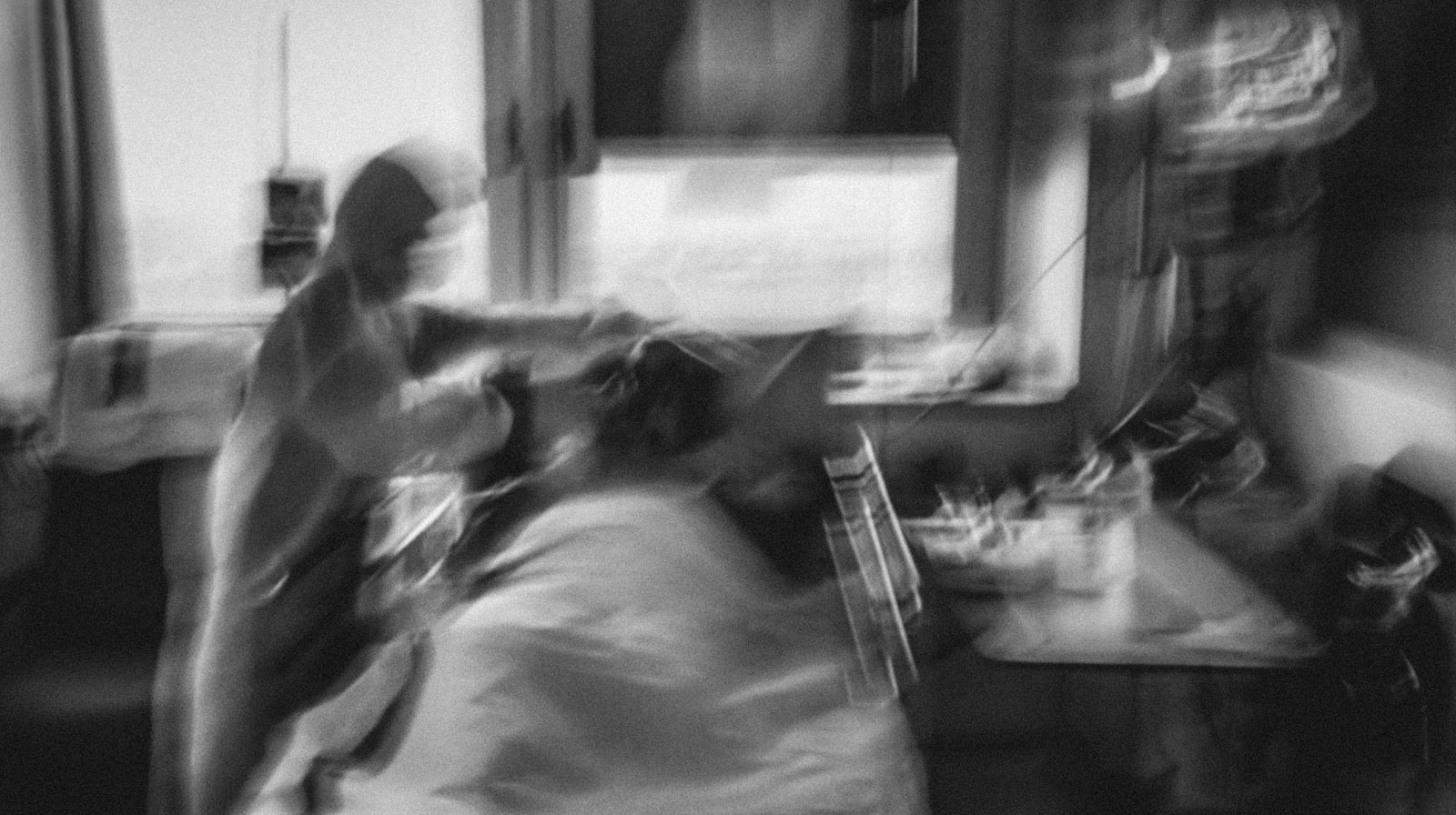 "U.S. Sends Ventilators To Russia In $5.6 Million Coronavirus Aid Package". NPR. May 21, 2020.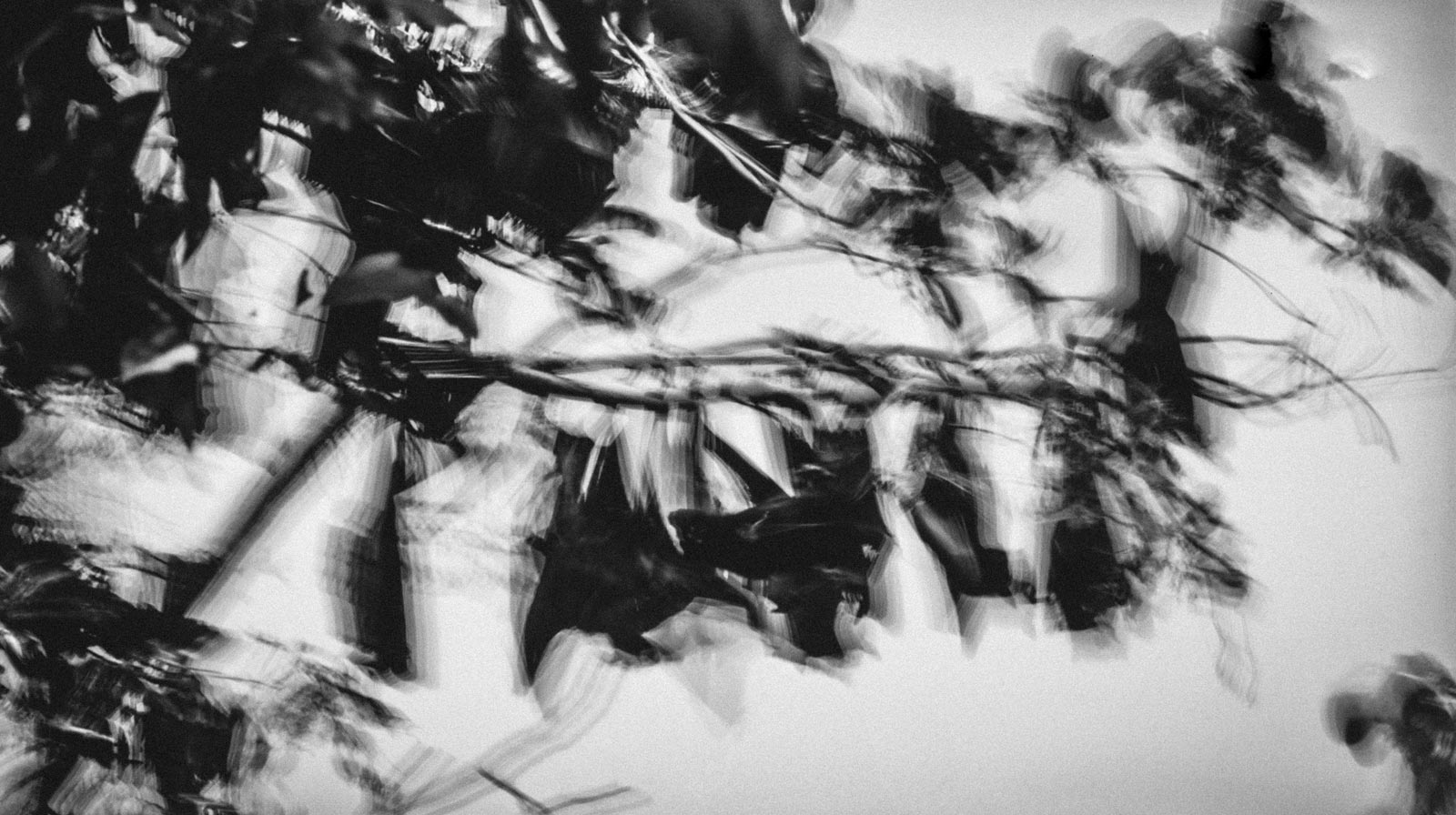 "Global land-use changes increase risk of zoonotic coronavirus transmission from bats". News Medical. June 7, 2021.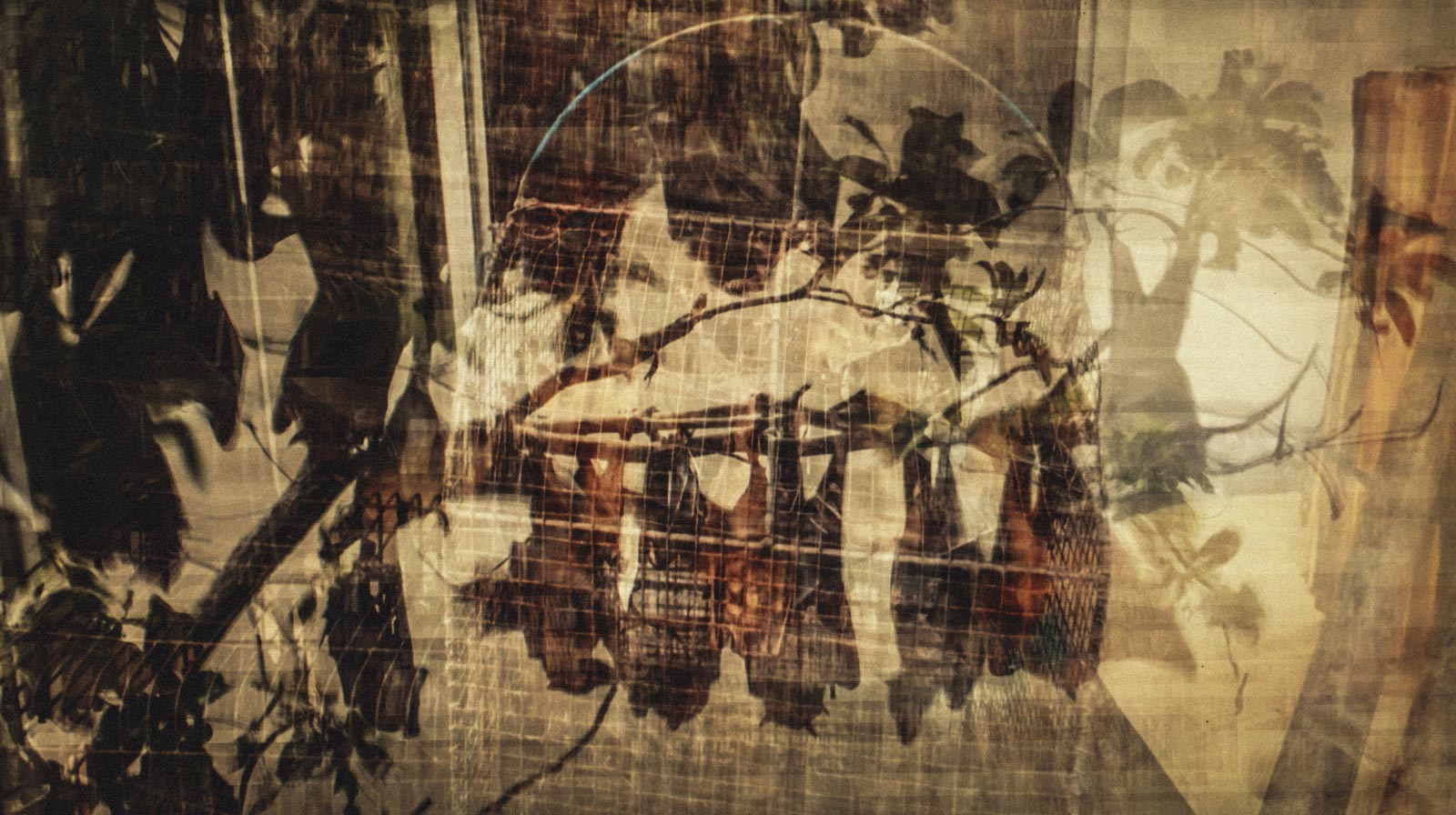 "Wildlife trade most likely pathway for coronavirus to arrive in Wuhan". CNN. March 29, 2021.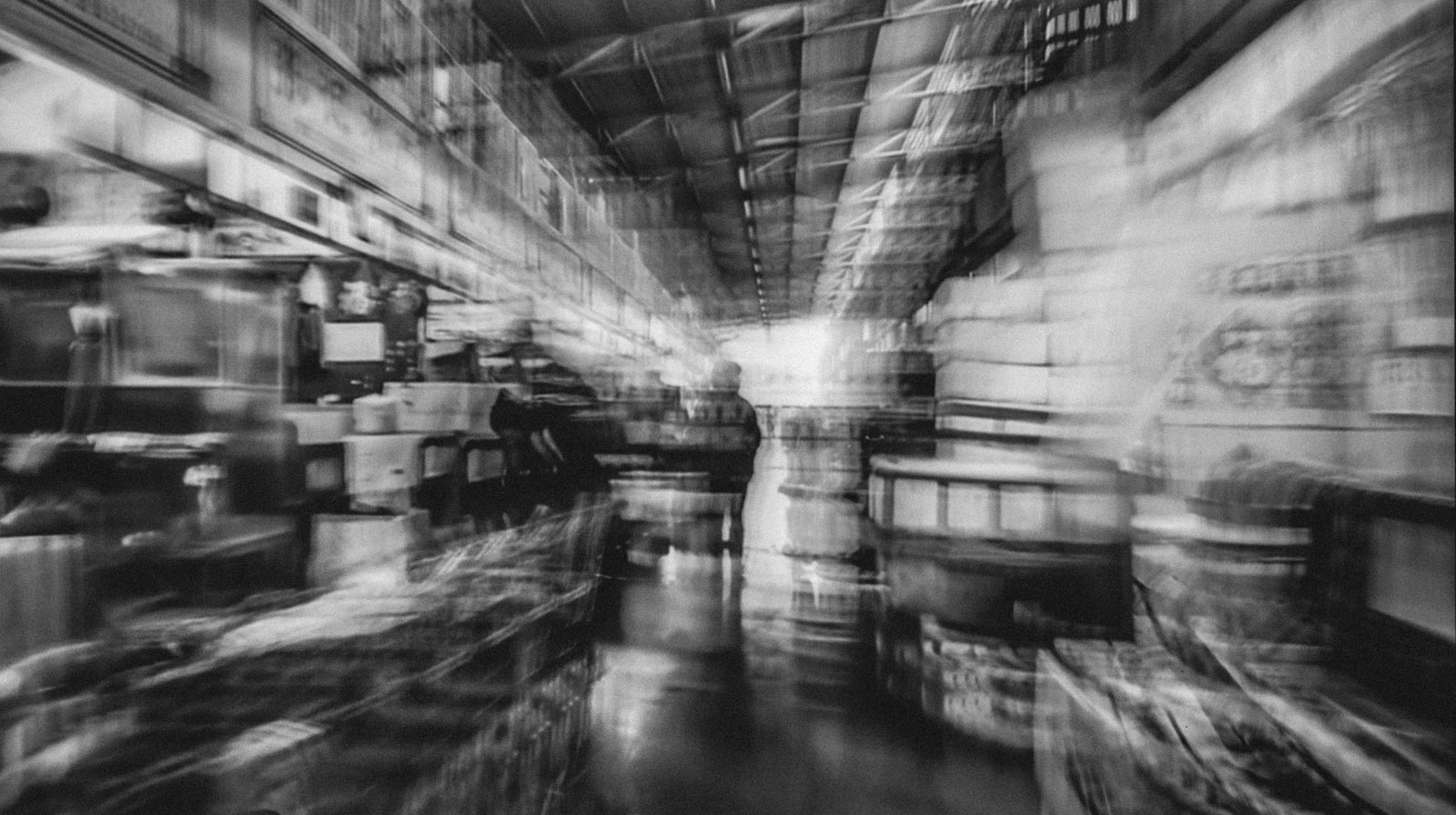 "Coronavirus: A death sentence for China's live animal markets". DW. March 25, 2021.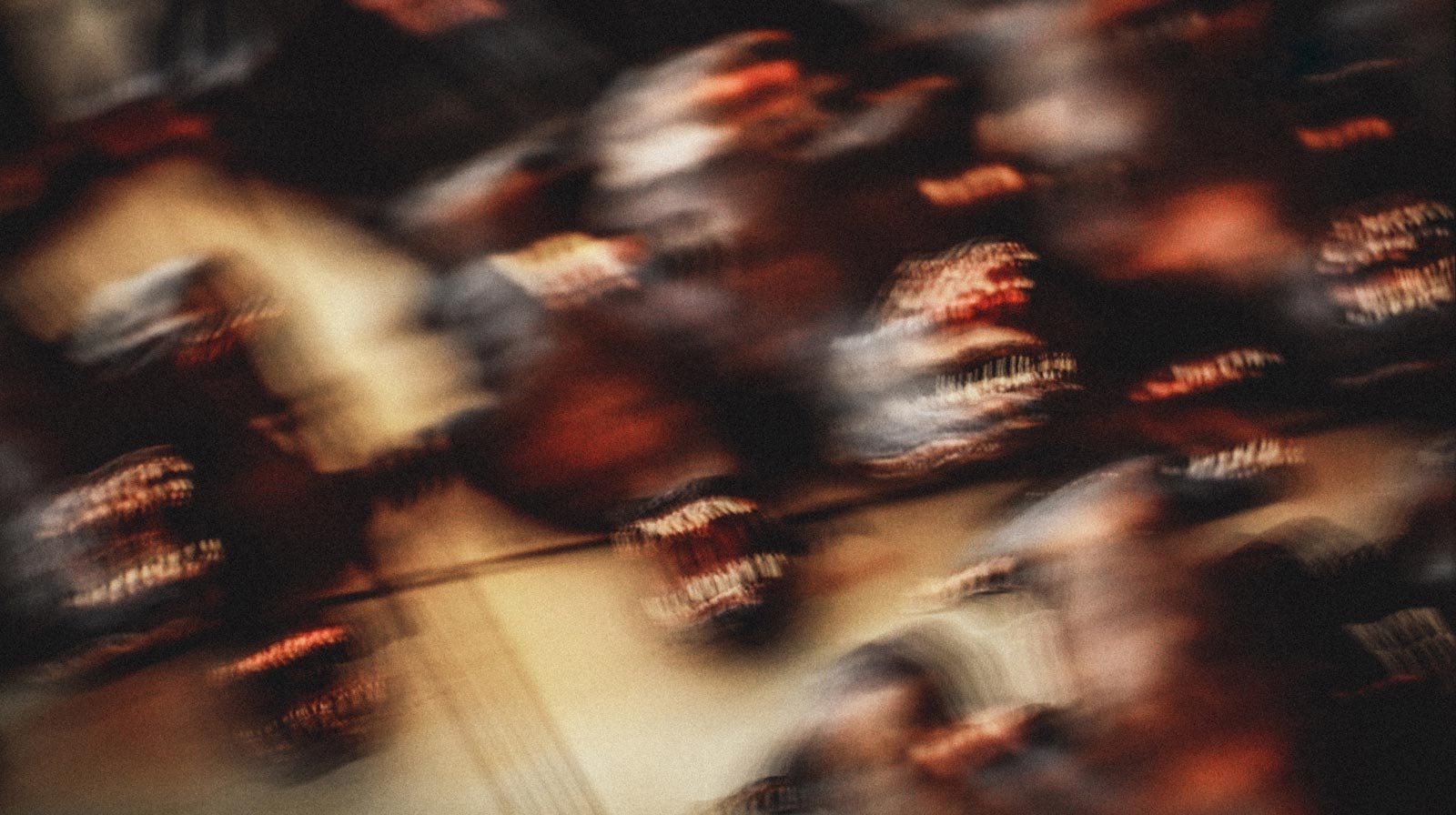 "Coronavirus: Eating bats doesn't kill people, lying corrupt governments do". Hong Kong Free Press. March 30, 2020.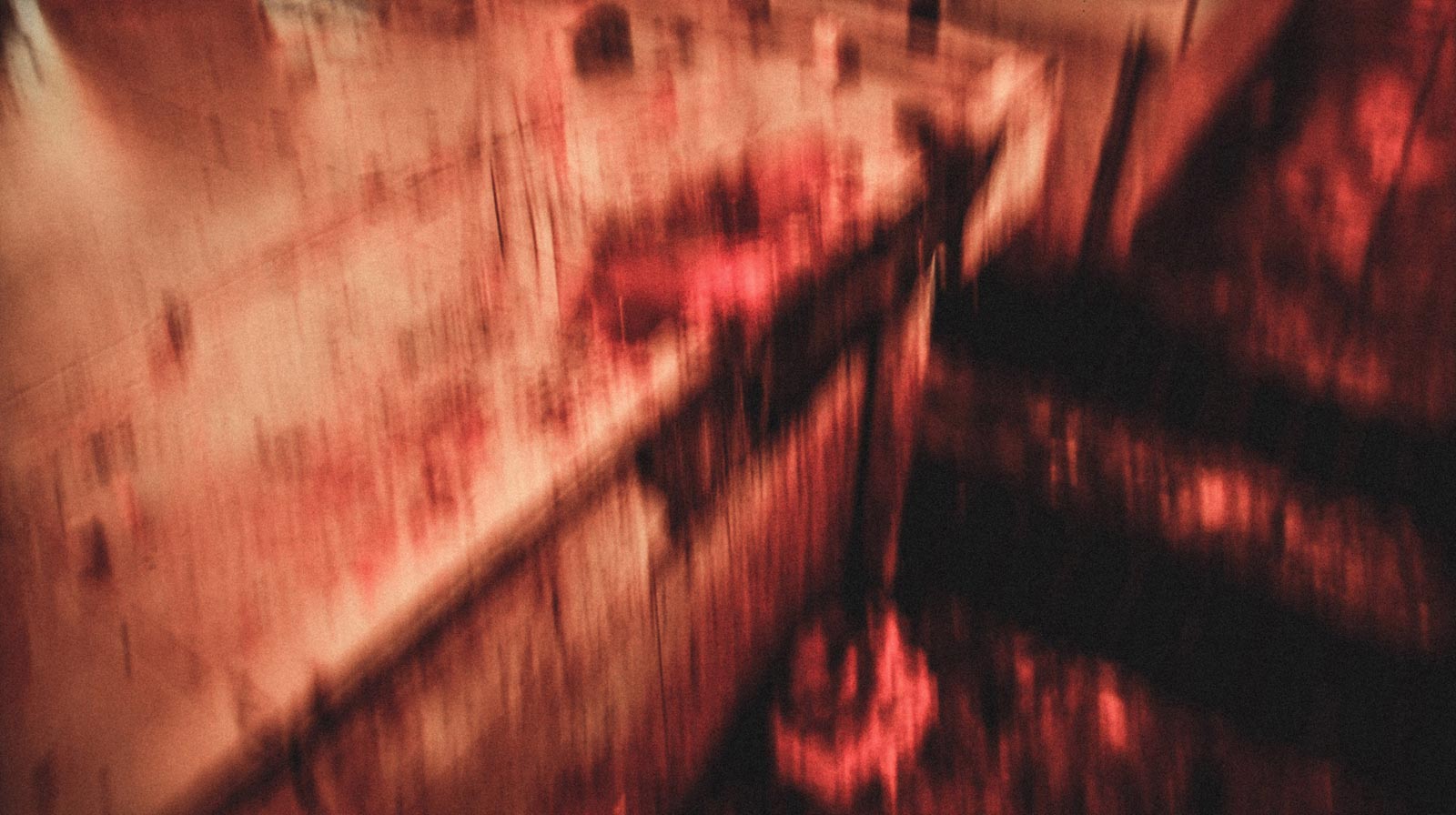 "Wet markets likely launched the coronavirus". National Geographic. April 15, 2020.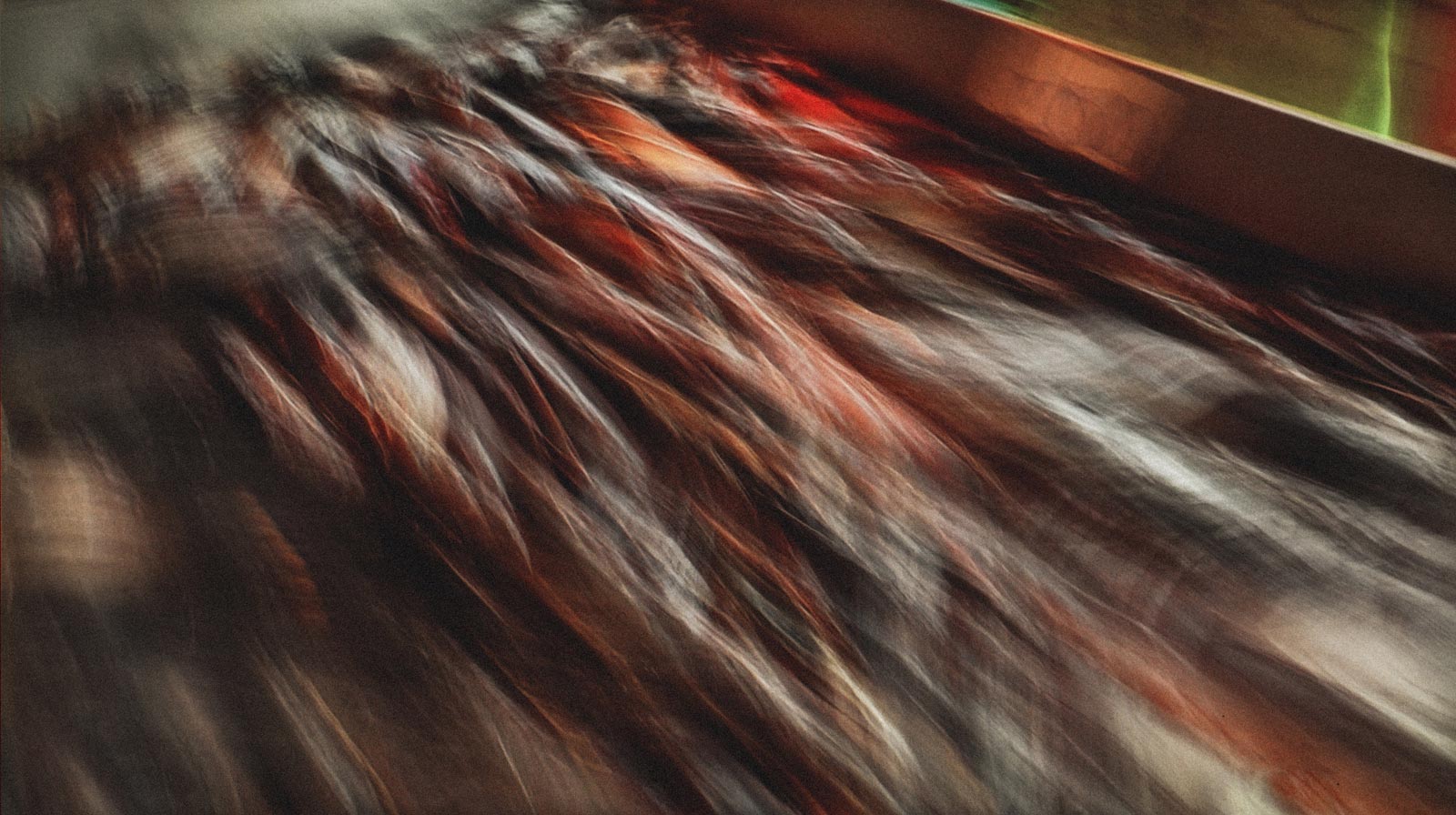 "Covid-19 Coronavirus Can Survive On Frozen Meat And Fish For Up To 3 Weeks". Forbes. August 23, 2020.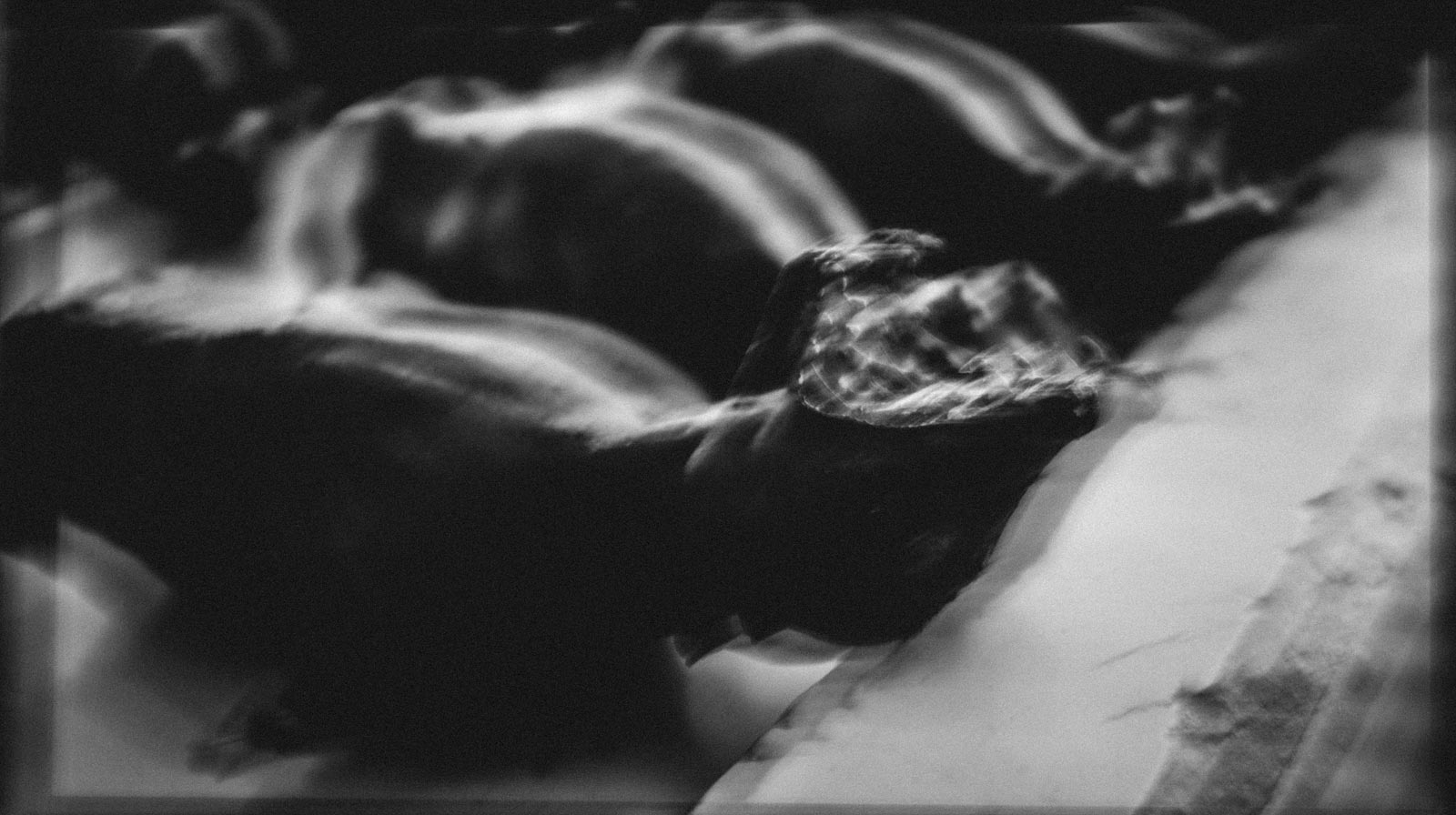 "Blaming COVID-19 On 'Bat Eating' And Wet Markets Is Racist And Inaccurate". Huffpost. August 14, 2020.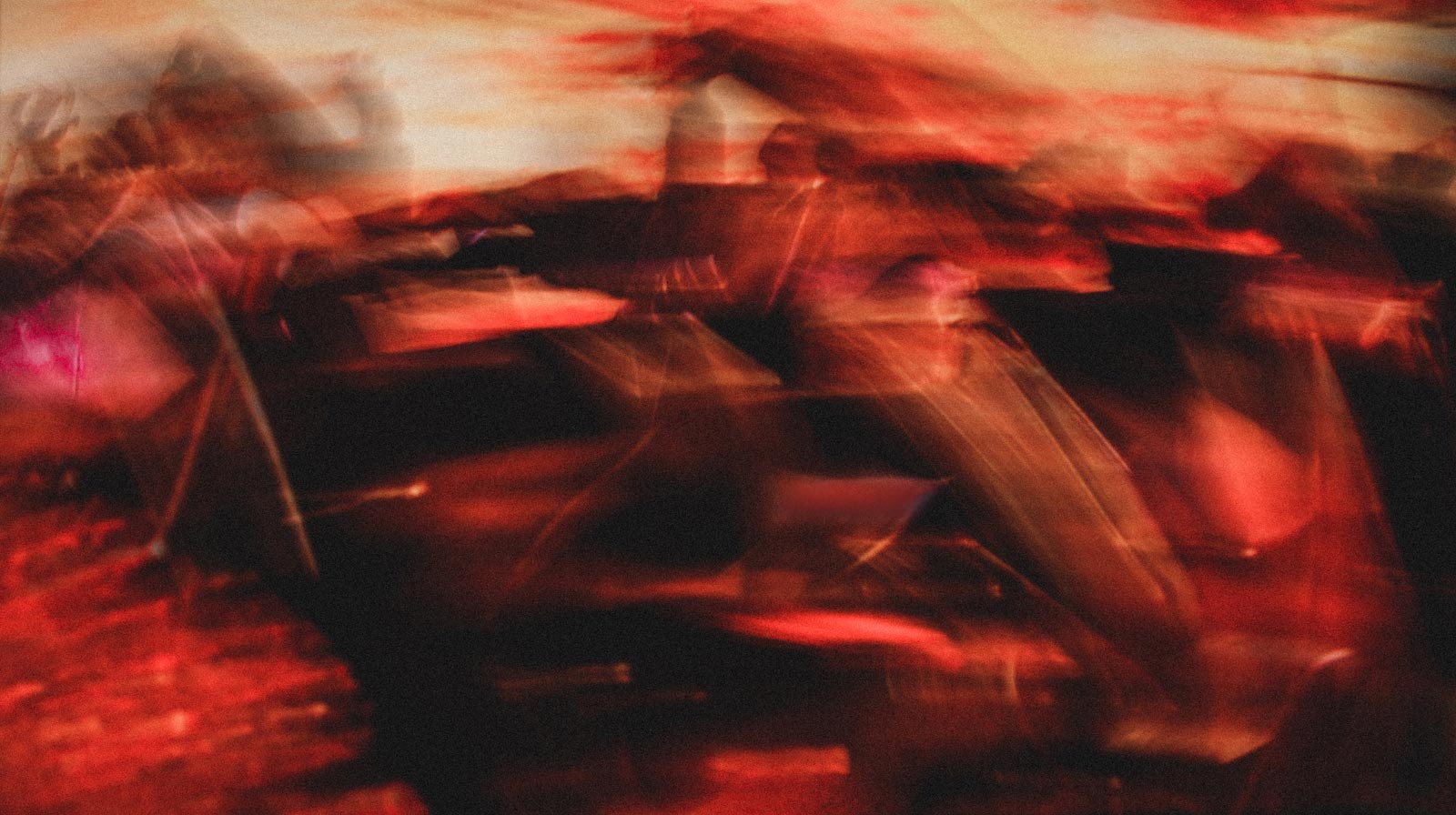 "Horrifying footage shows bats, rats and dogs on sale at Indonesian wet market despite fears they caused coronavirus". The Sun. May 4, 2020.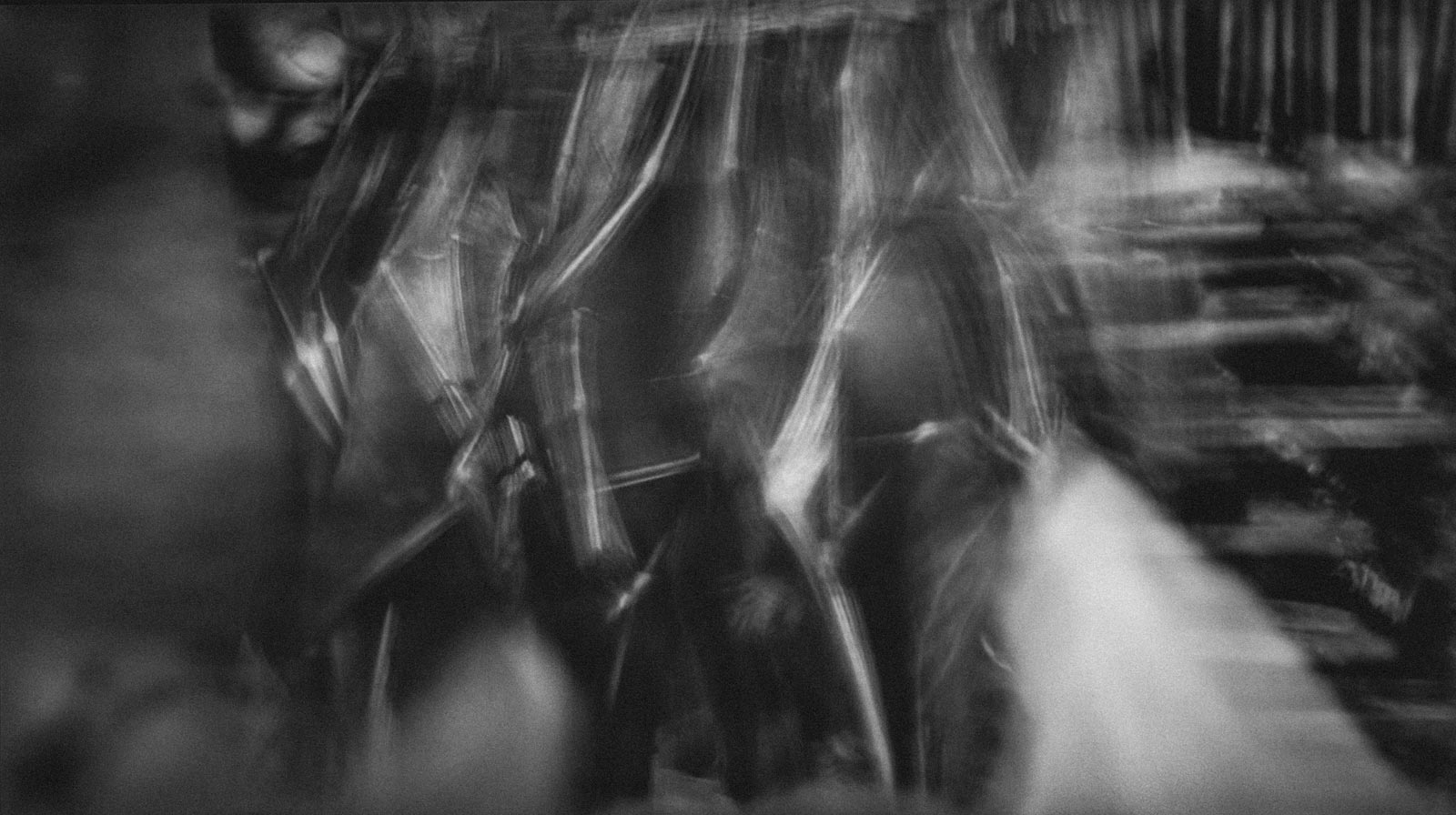 "Caged dogs and blowtorched bats in sick 'ticking time bomb' of live animal markets". Mirror. July 15, 2021.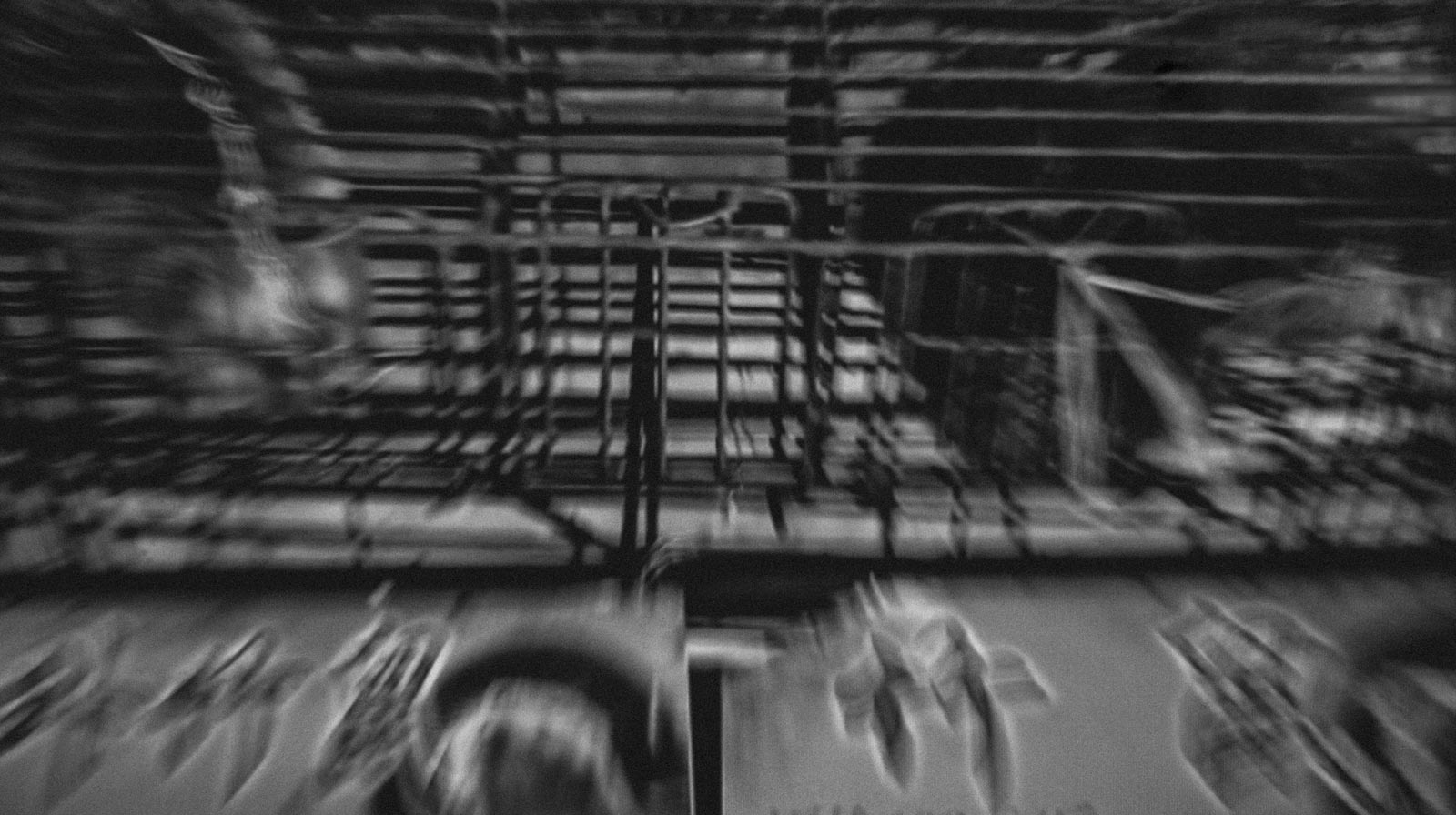 "China's exotic farms may be a missing link behind the pandemic's leap to people". National Geographic. March 25, 2021.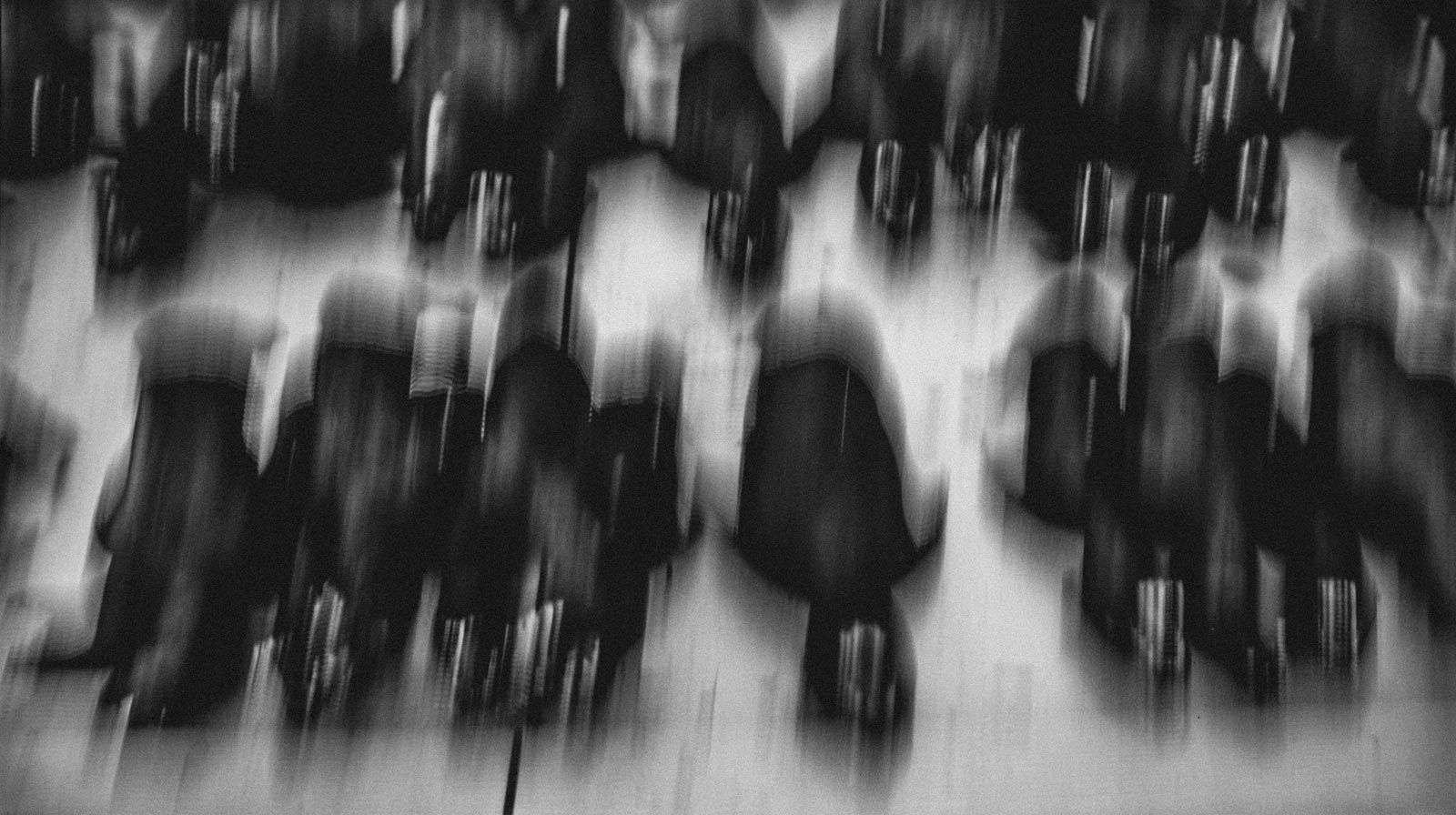 "Covid: Indonesian markets discovered slaughtering and selling live bats, rats and dogs". Independent. July 11, 2021.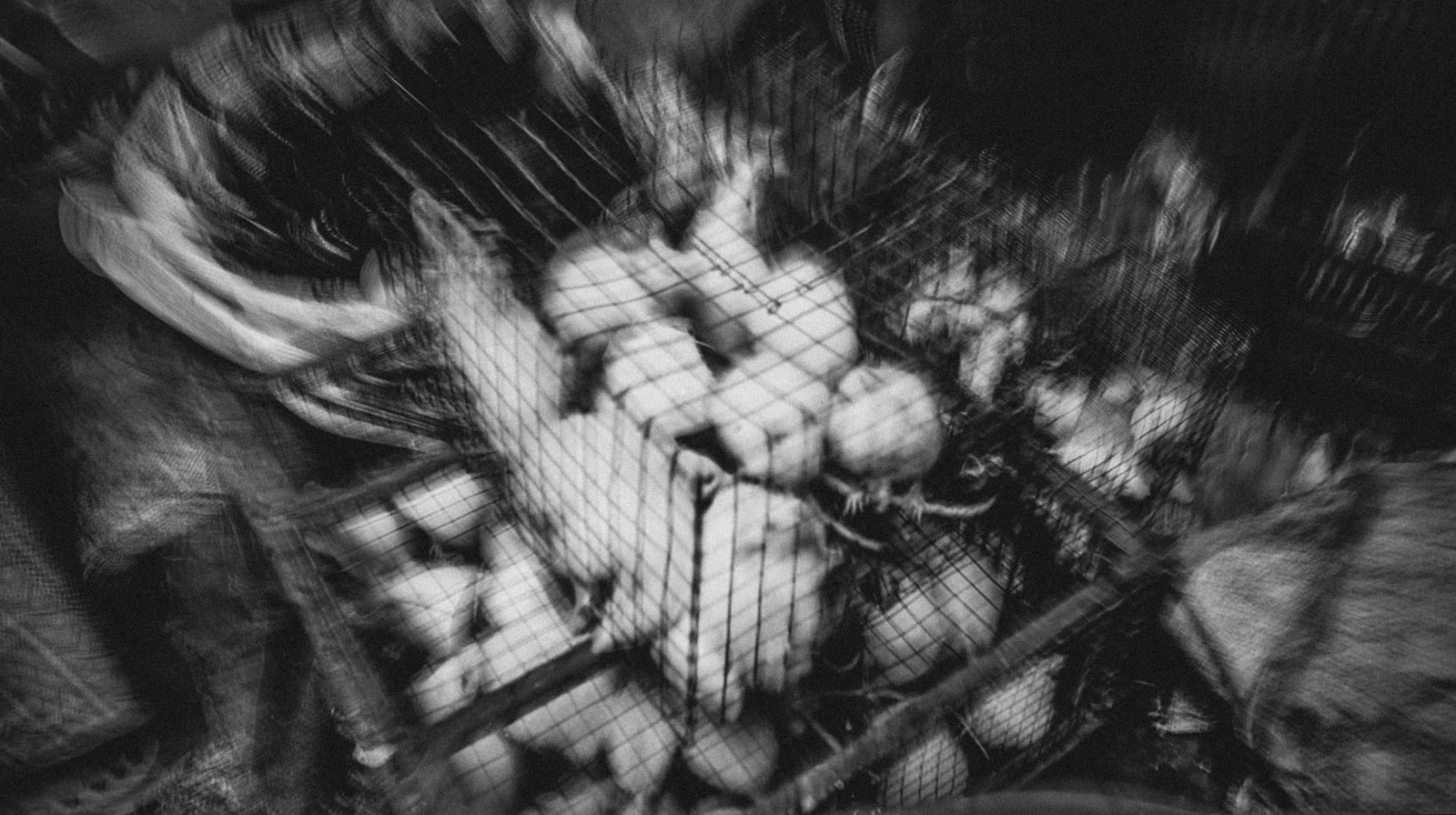 "China's Omnivorous Markets Are in the Eye of a Lethal Outbreak Once Again". The New York Times. January 25, 2020.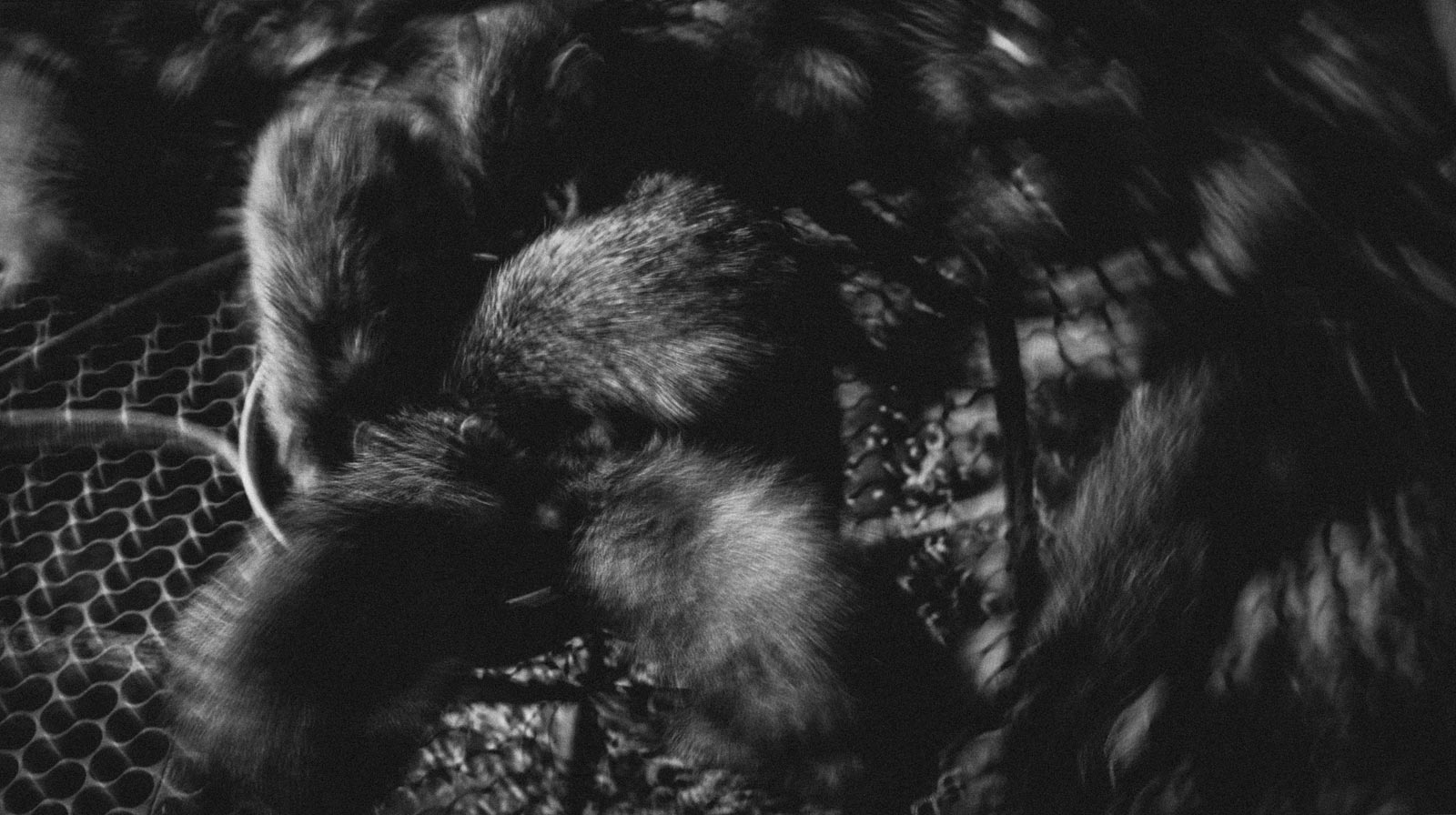 "Live animal markets and wildlife trade continue in Asia amid growing calls for crackdown". Independent. May 19, 2020.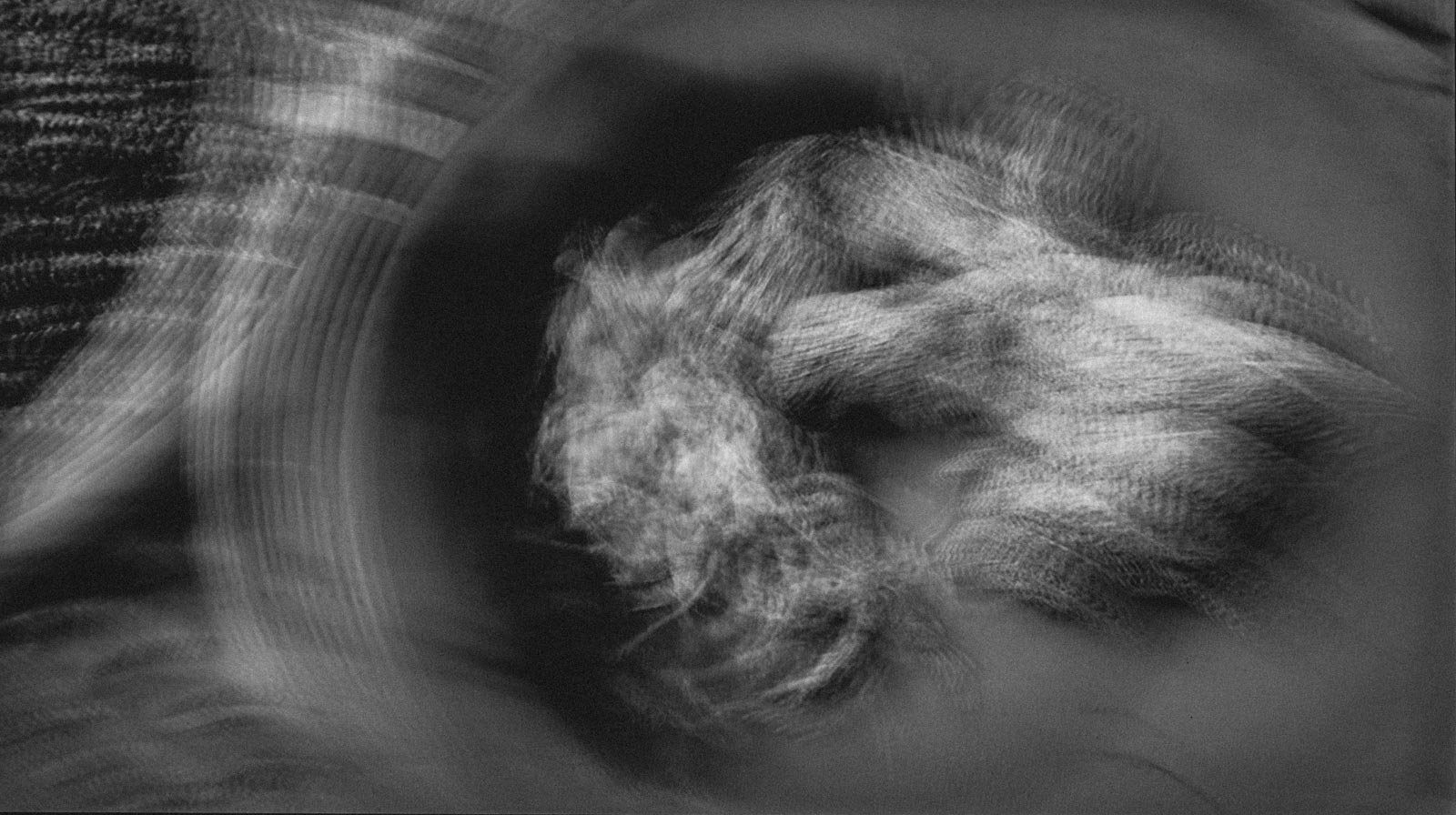 "Both the new coronavirus and SARS outbreaks likely started in Chinese wet markets". Business Insider. February 26, 2020.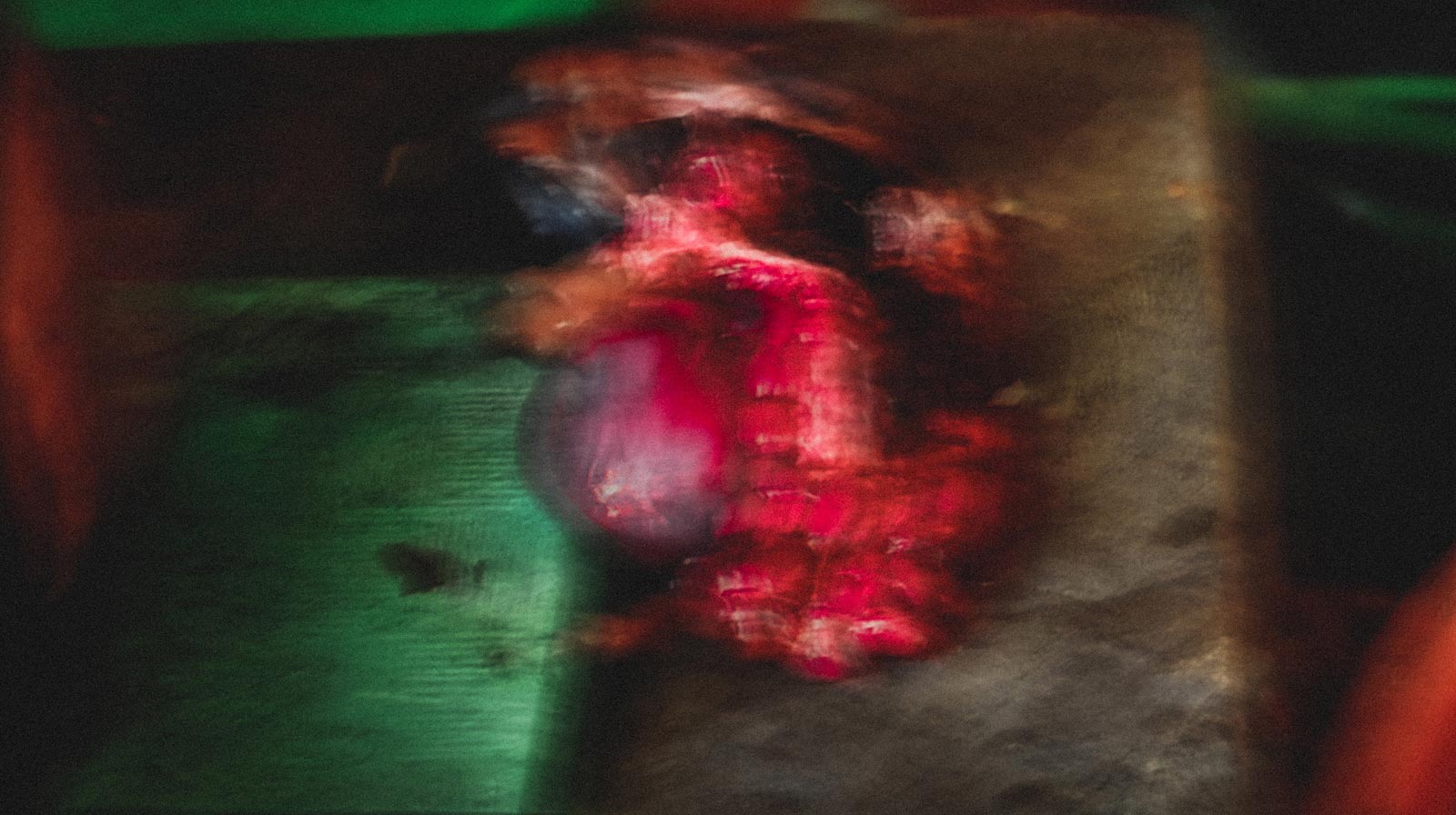 "Wuhan animal markets sold dozens of species that can carry pathogens that infect humans". The New York Times. June 9, 2021.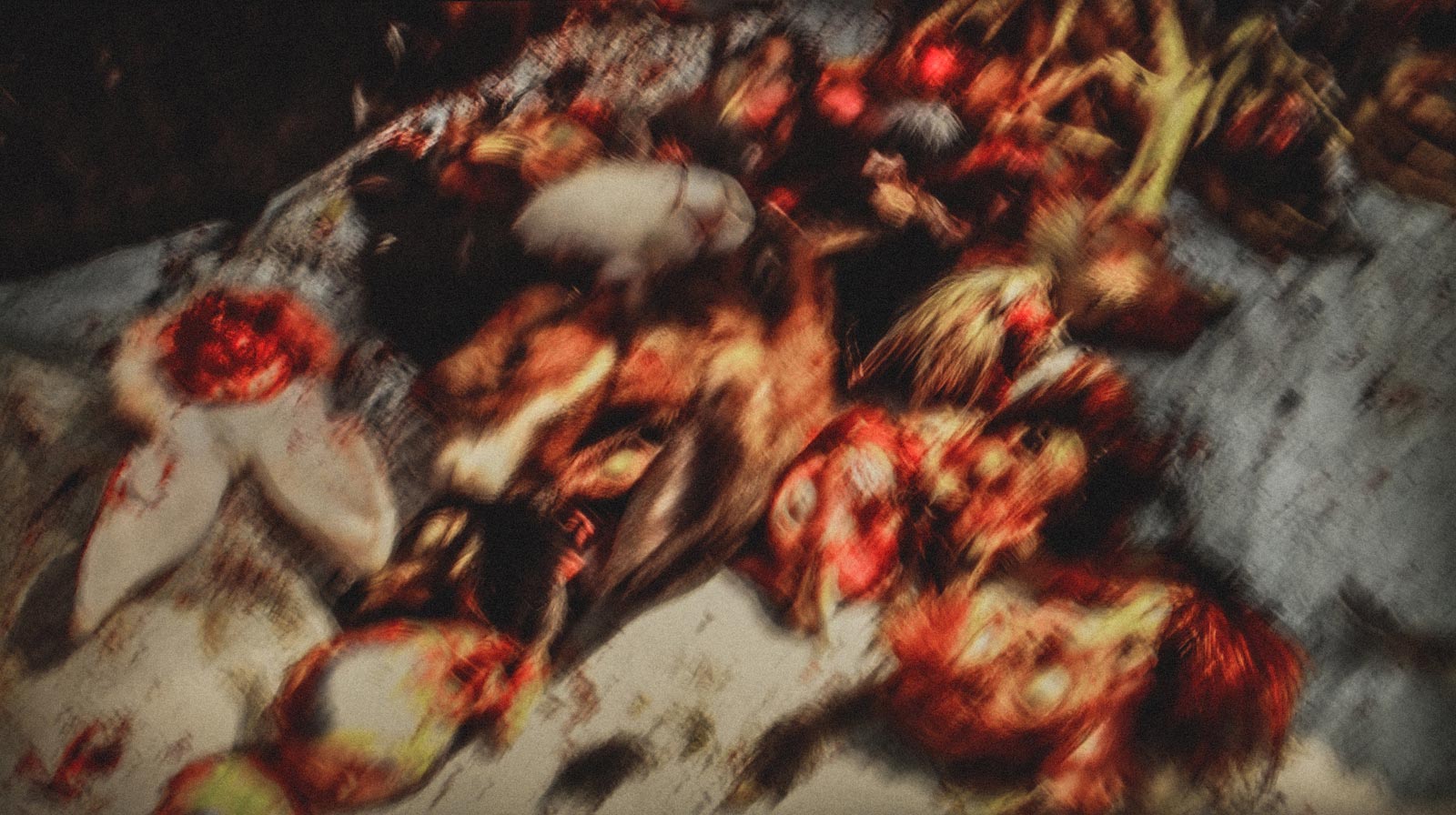 "COVID or not, 'the desire to eat wildlife' continues in Asia". Aljazeera. July 13, 2021.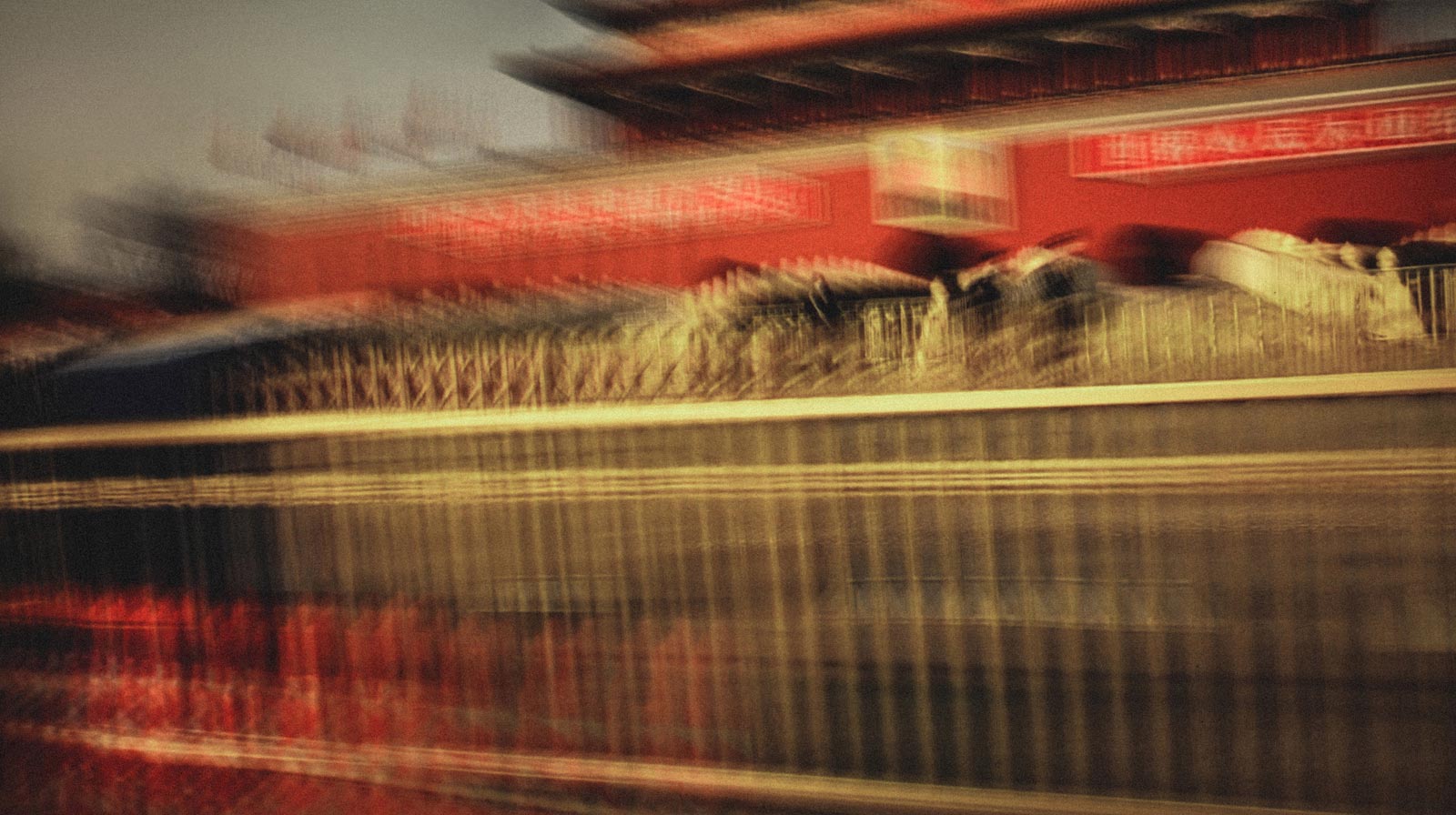 "Trump's 'Chinese Virus' tweet helped lead to rise in racist anti-Asian Twitter content". ABC News. March 18, 2021.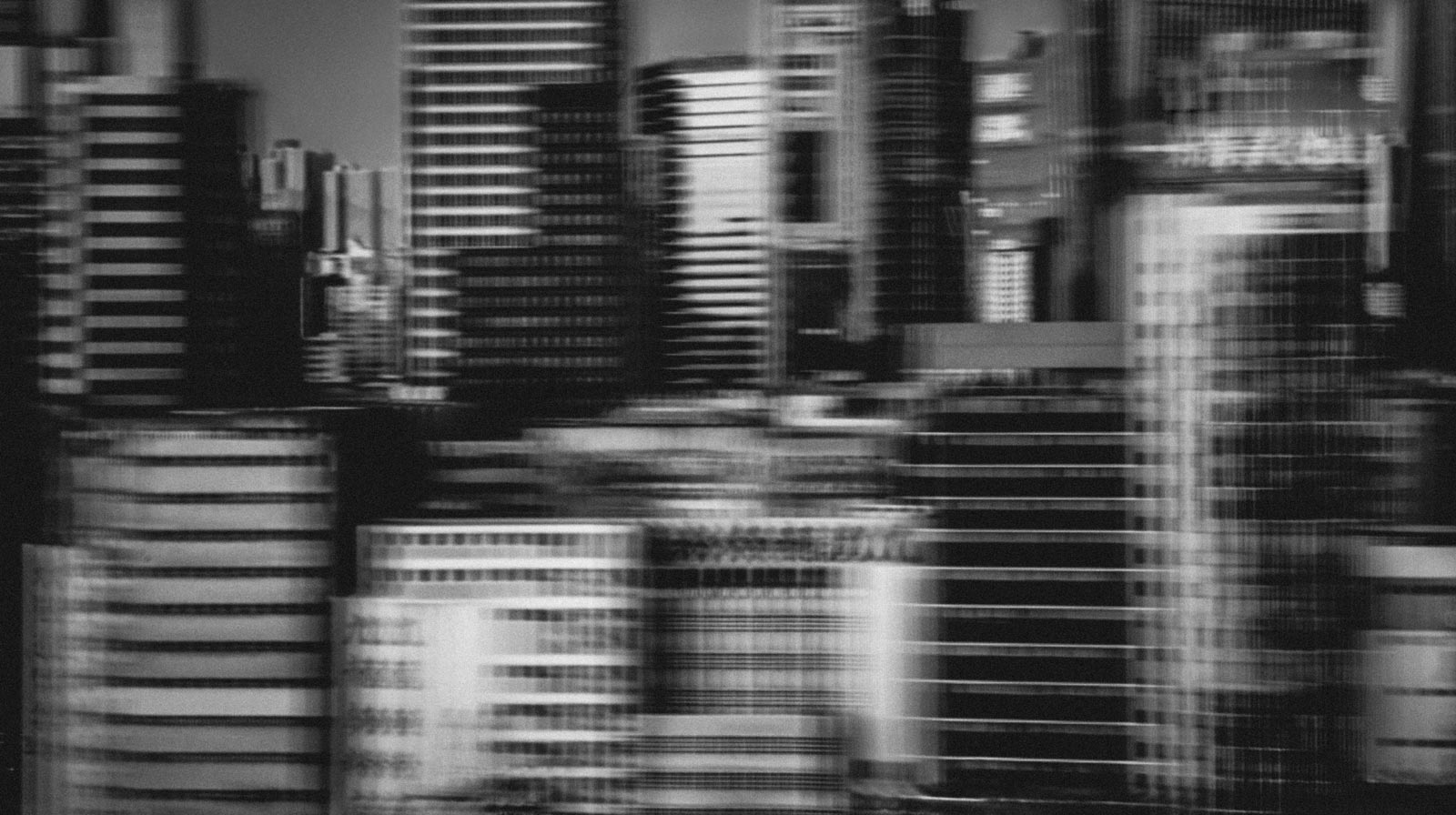 "Overcrowded housing affects many in the OECD, especially low-income households". OECD. January 18, 2021.
"The Coronavirus Outbreak Is Now a Public Health Emergency of International Concern". Time. January 30, 2020.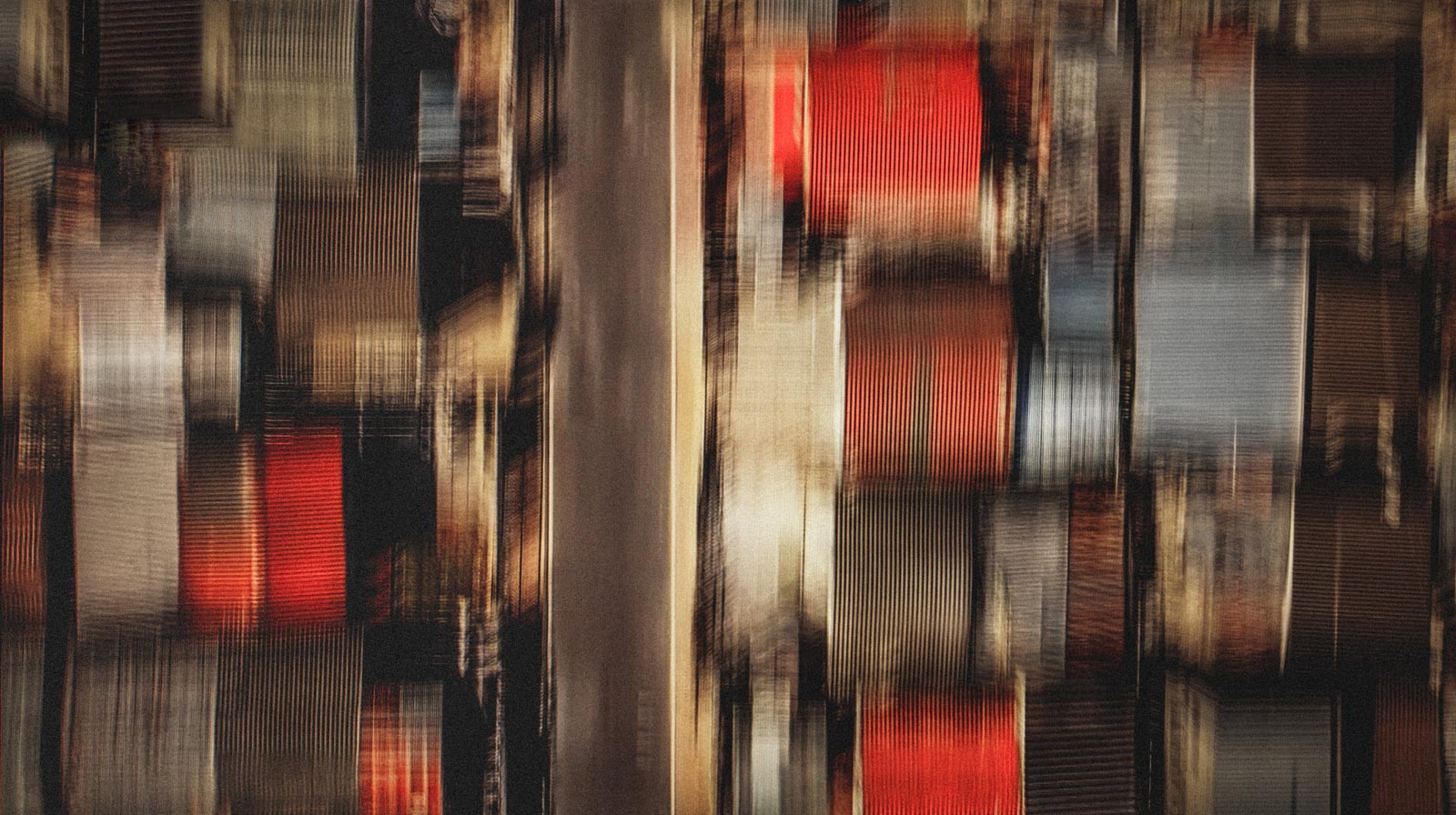 "Brazil's favelas struggle to count their dead as coronavirus rages". Reuters. April 12, 2021.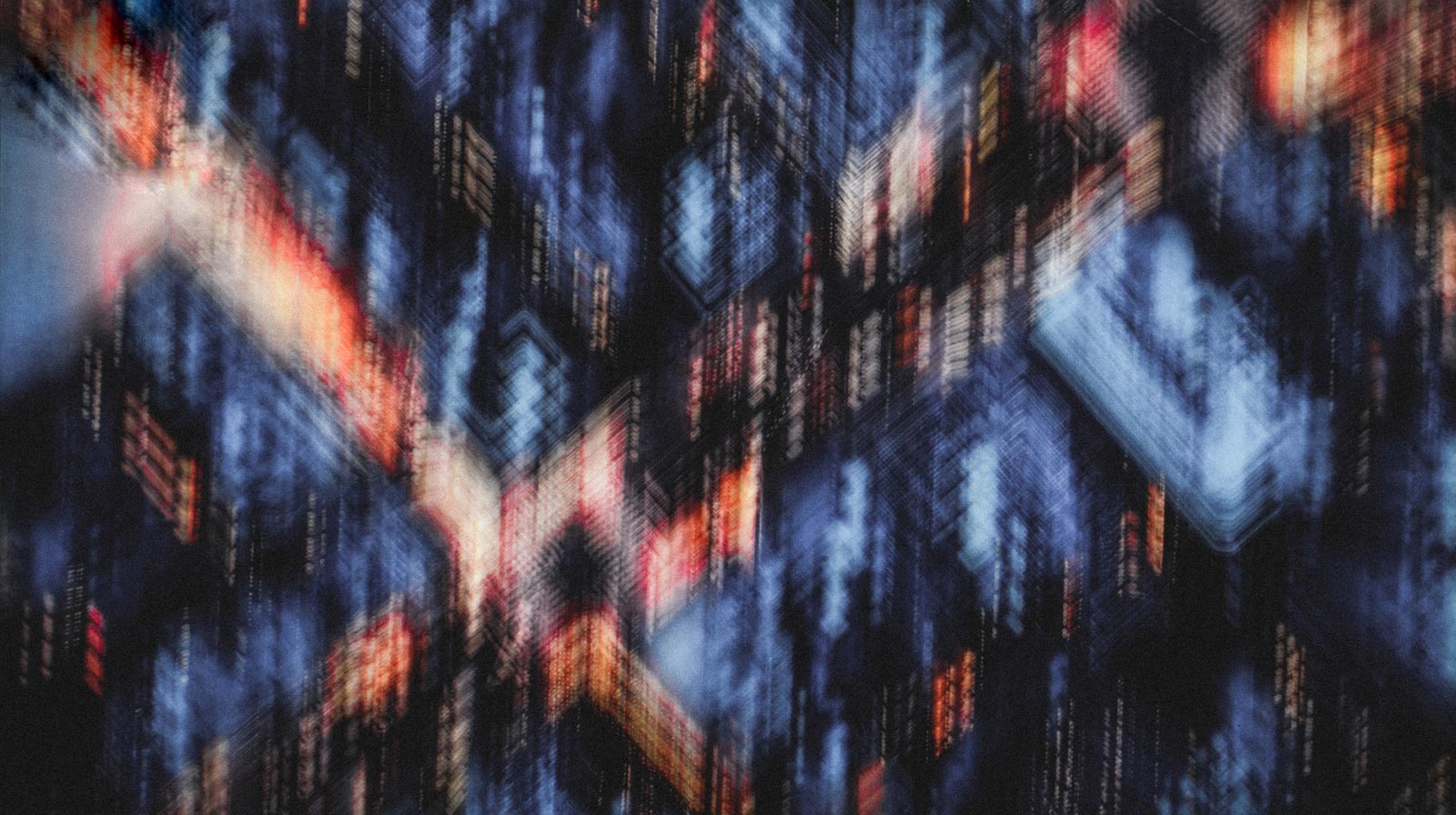 "Global economy could lose over $4 trillion due to COVID-19 impact on tourism". UNCTAD. June 30, 2021.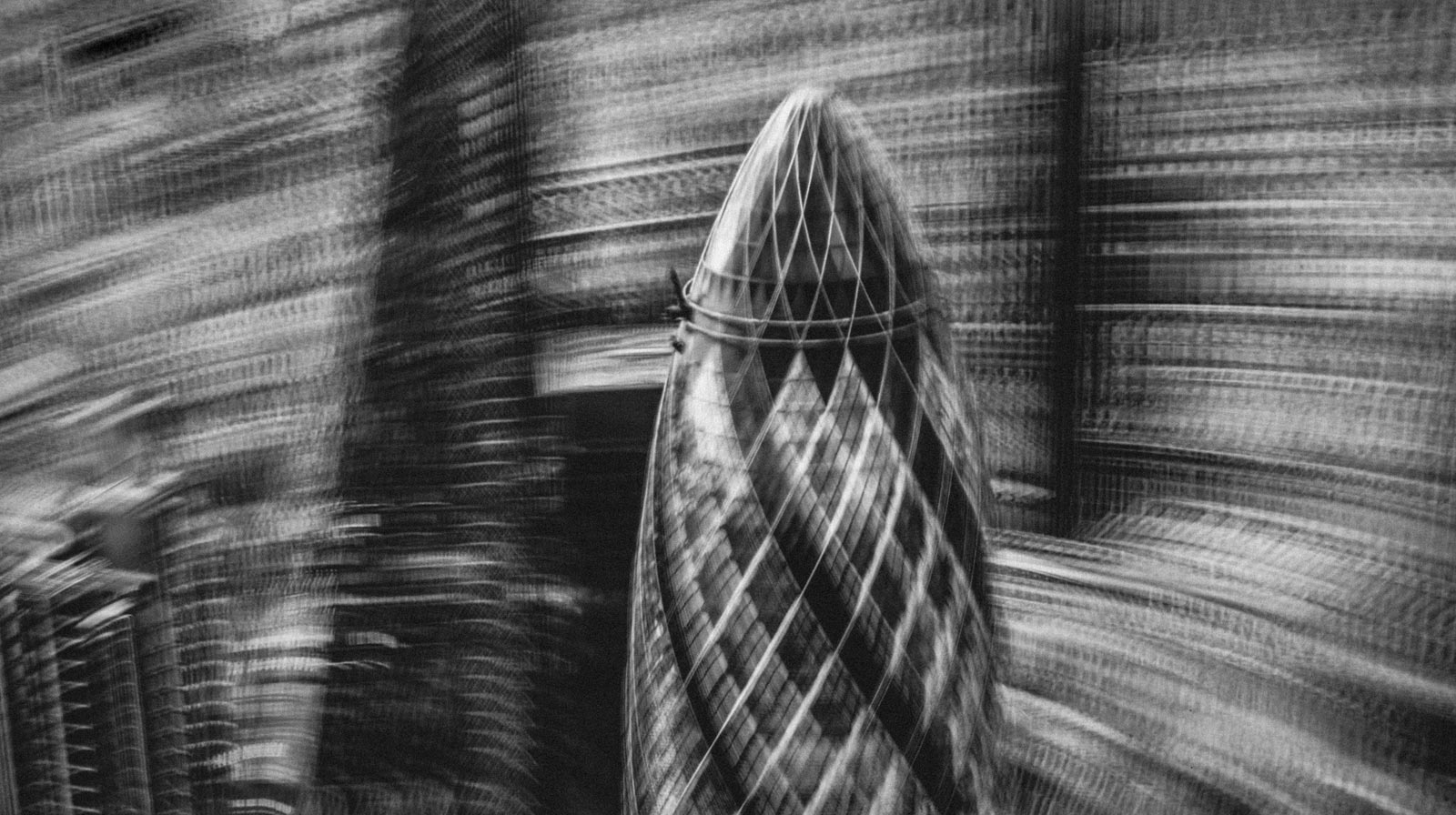 "U.K.'s Boris Johnson Will Self-Isolate as England Prepares for Reopening". The Wall Street Journal. July 18, 2021.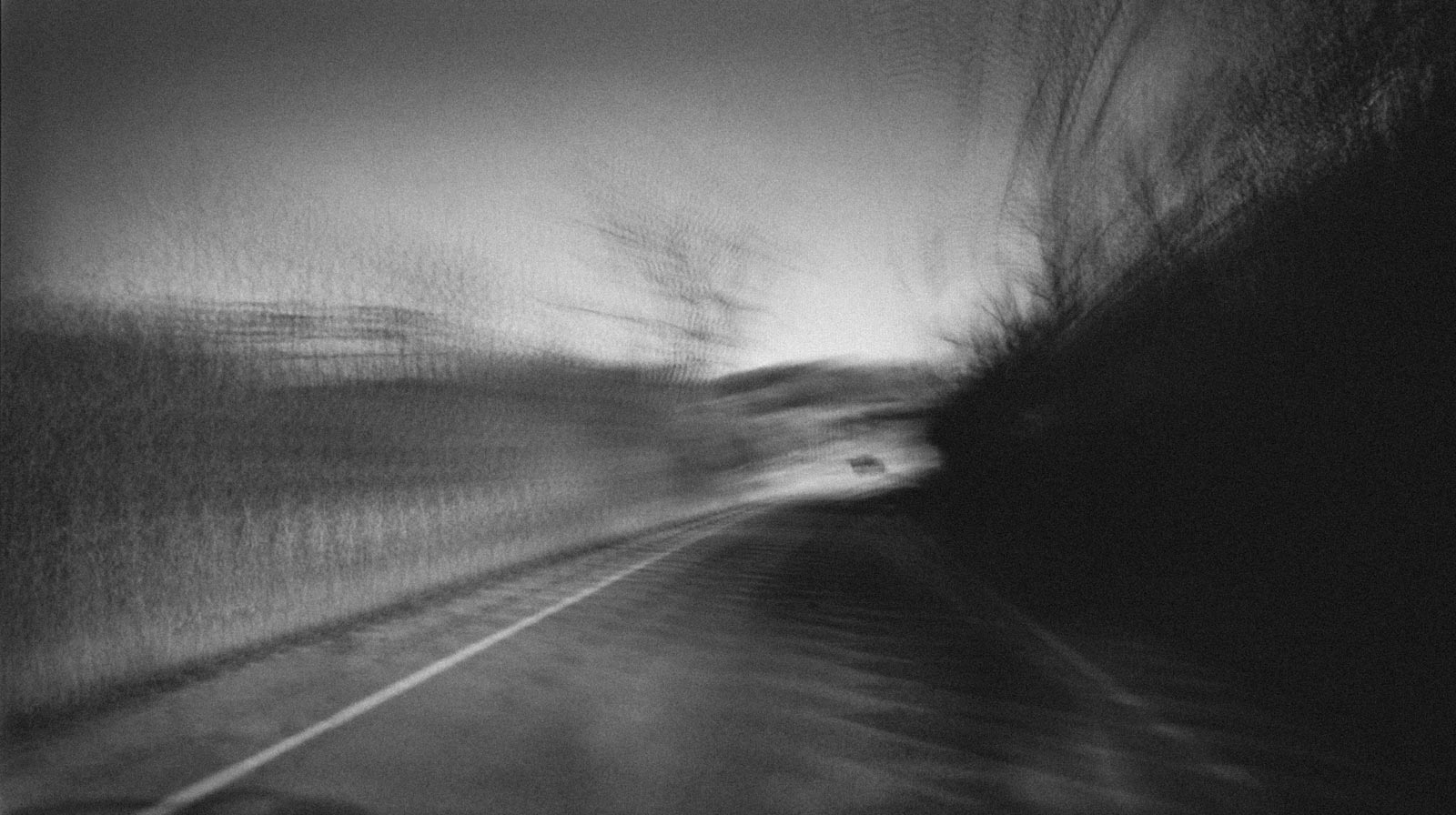 "Escape to the country: how Covid is driving an exodus from Britain's cities". The Guardian. September 26, 2020.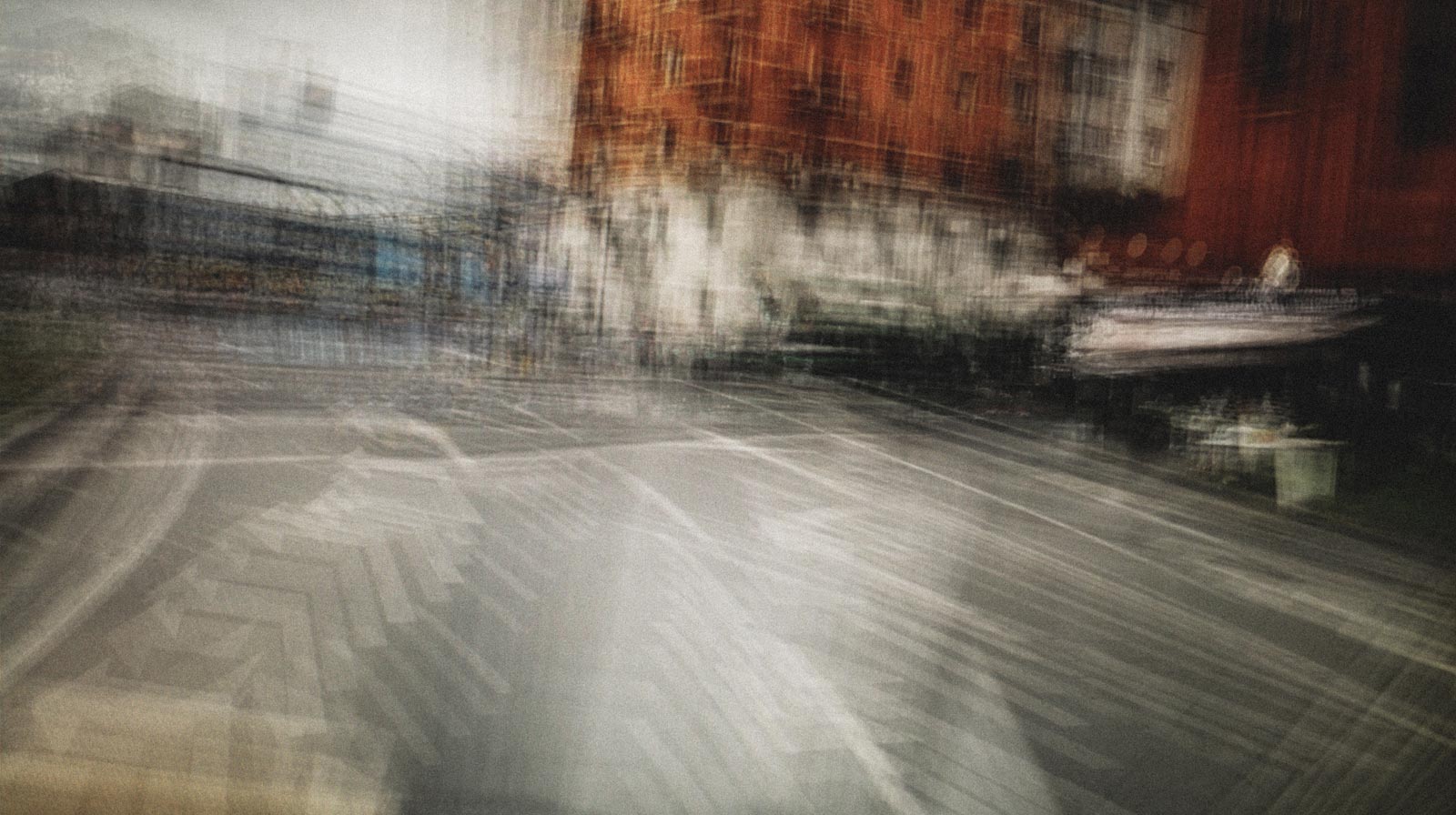 "Vietnam's Ho Chi Minh City turns into ghost town under Covid-19 lockdown". The Straits Times. July 19, 2021.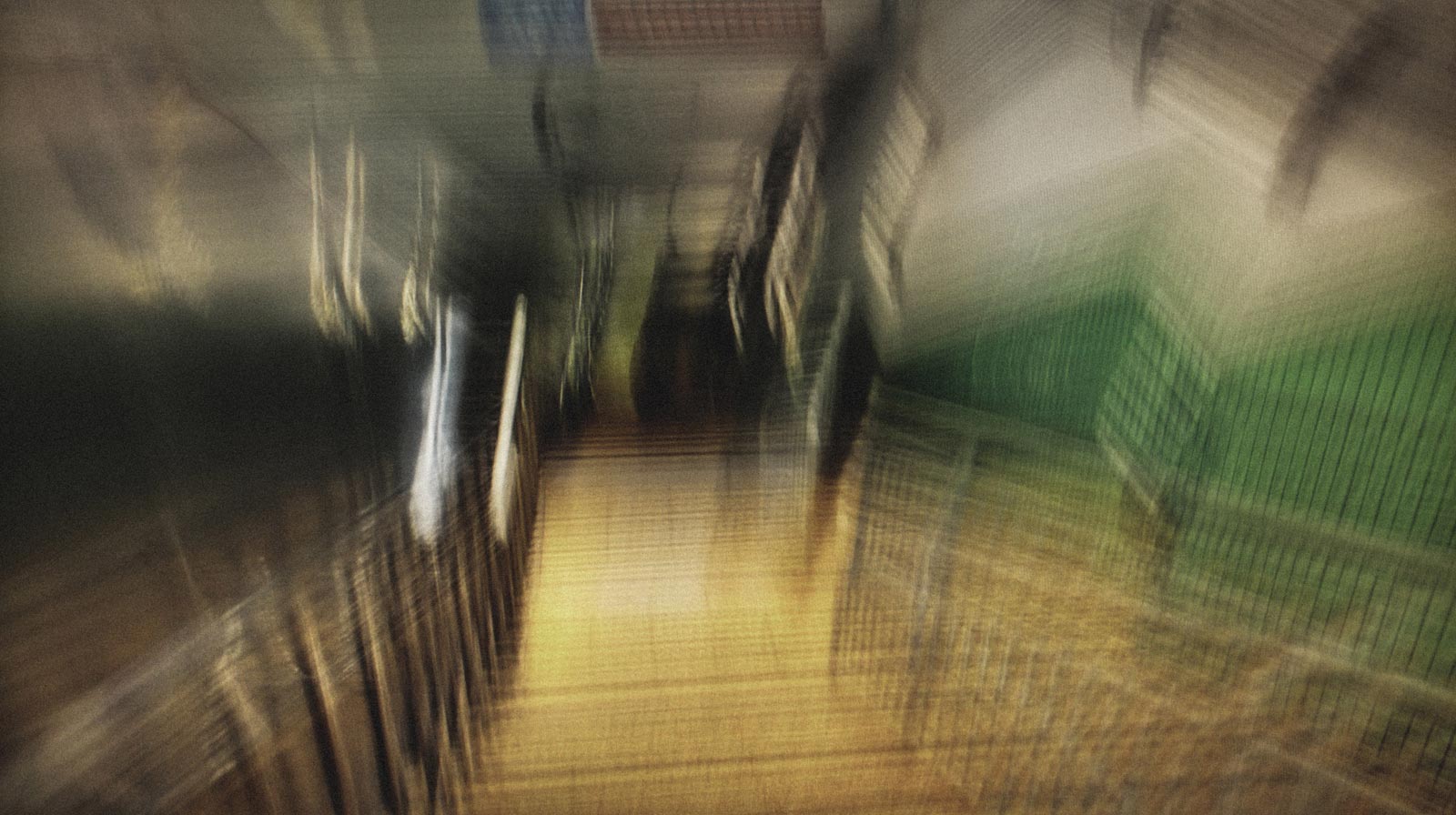 "New NYU study suggests NYC subways are not a spreader of COVID-19". New York Daily News. December 2, 2020.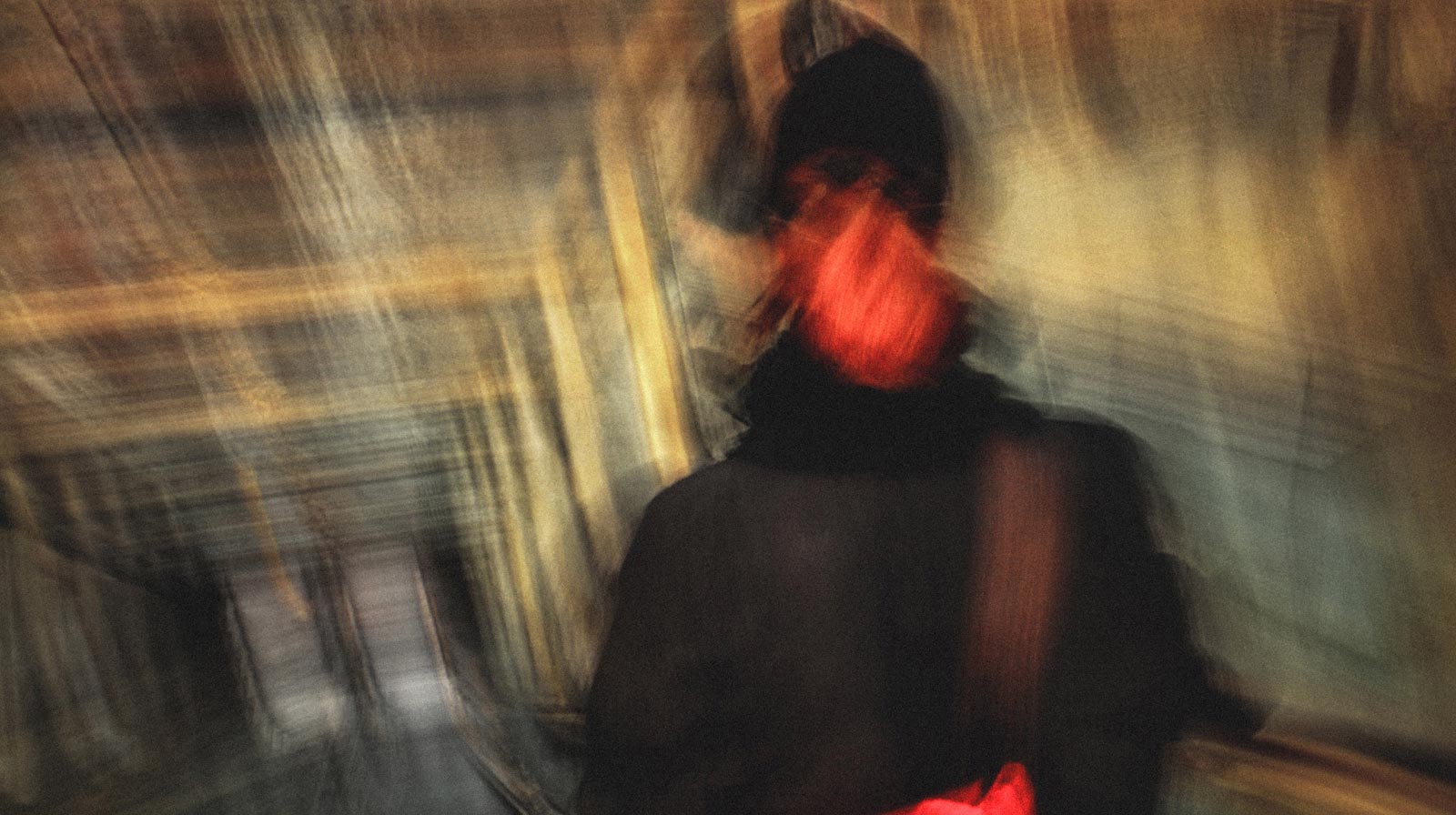 "Face mask rules: do they really violate personal liberty?". The Conversation. July 31, 2020.
"There Is Little Evidence That Mass Transit Poses a Risk of Coronavirus Outbreaks". E&E News. July 28, 2020.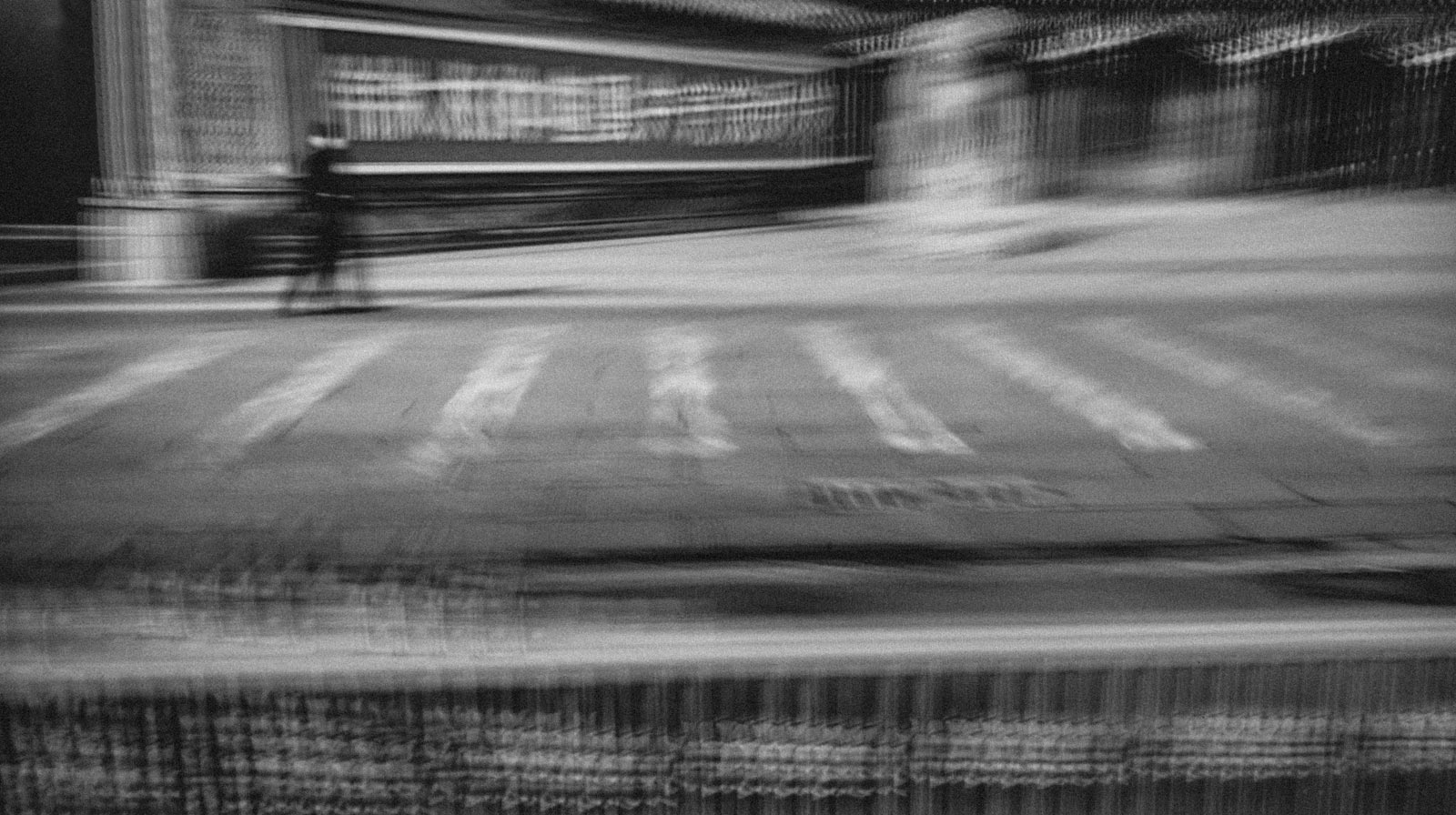 "Empty roads, no vehicles turn Wuhan into a ghost town". The Economic Times. March 6, 2020.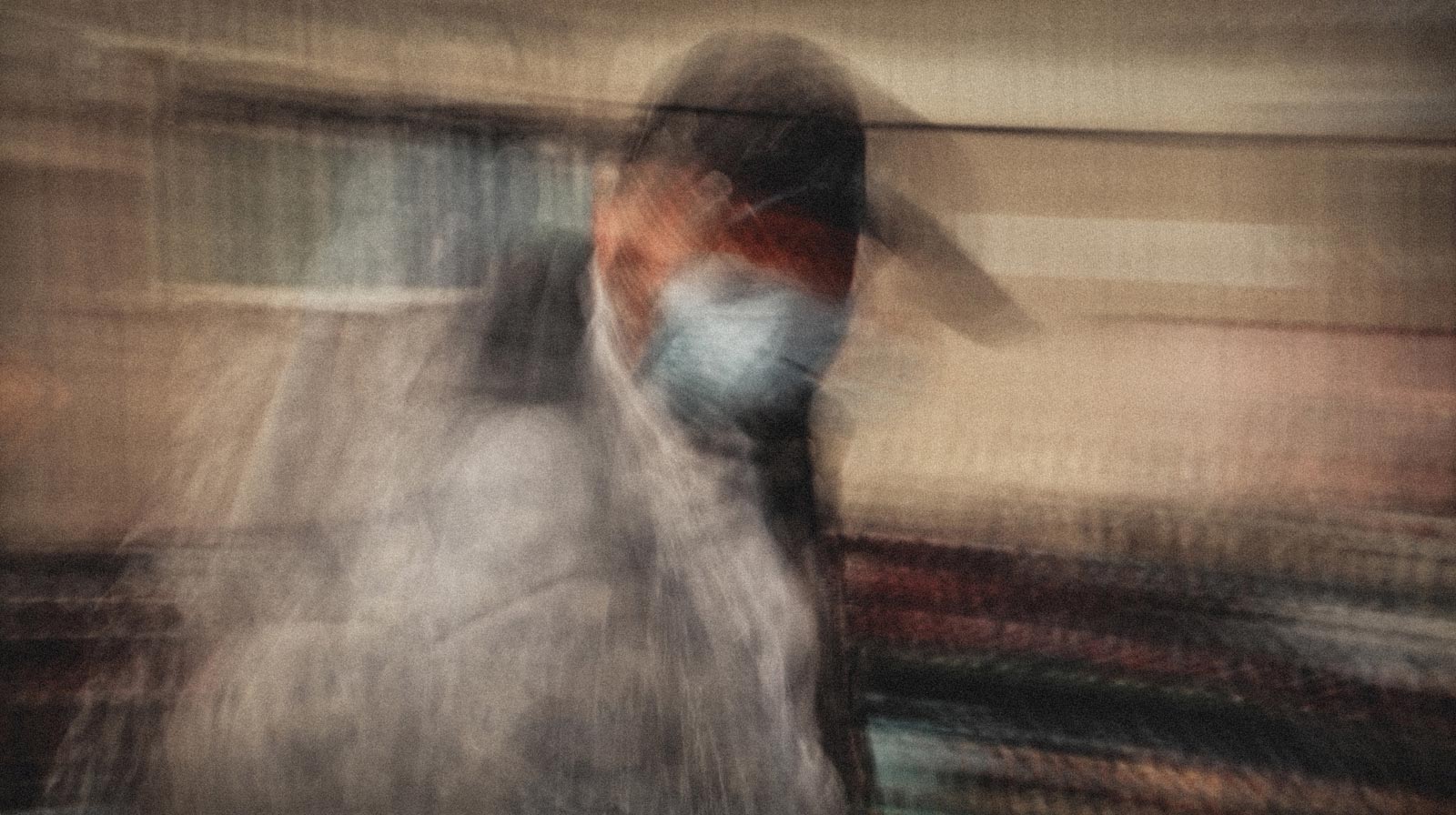 "Lockdown is the world's biggest psychological experiment – and we will pay the price". World Economic Forum. April 9, 2020.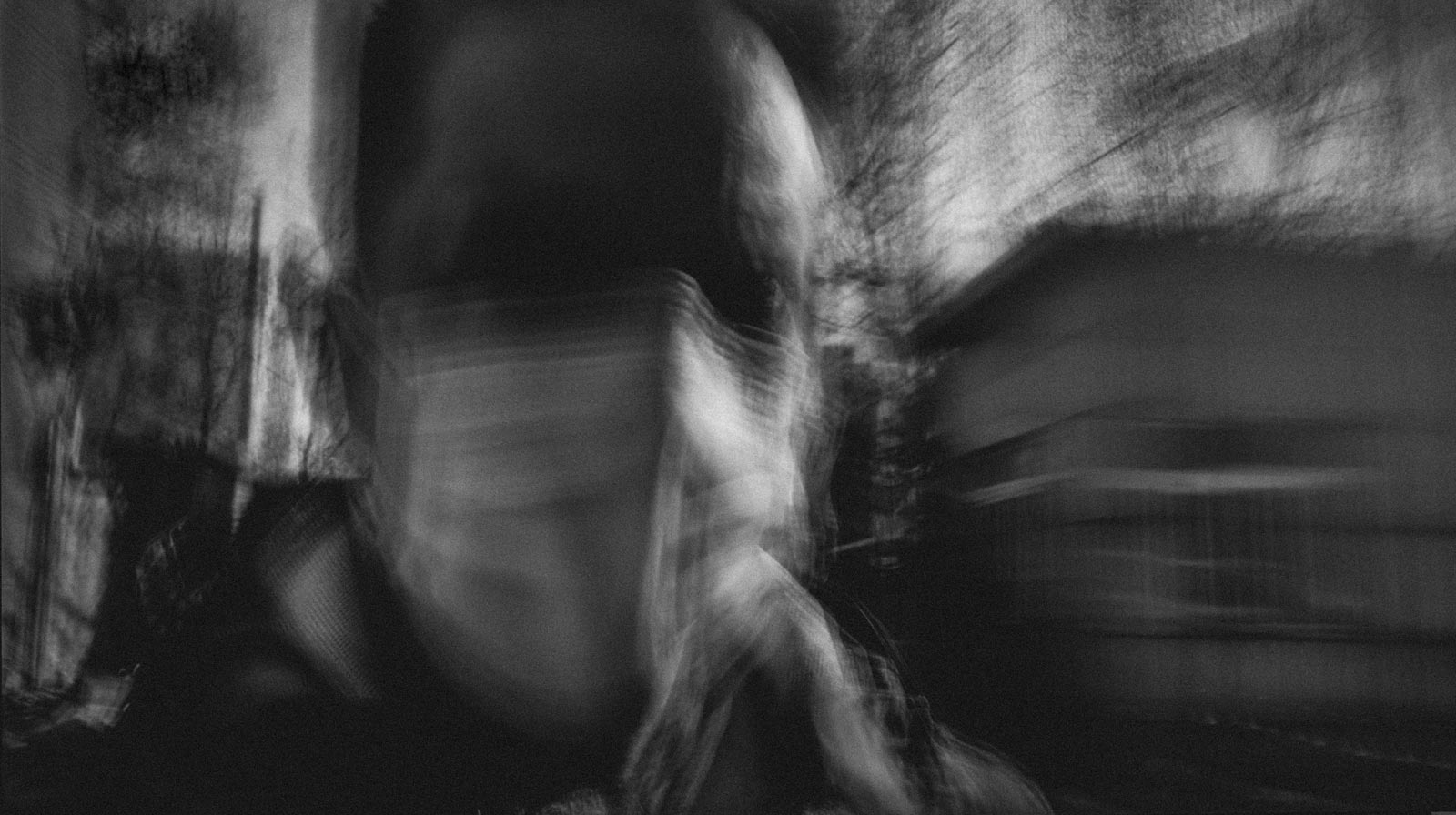 "Face Masks Are Again in Short Supply as Covid-19 Cases Surge". The Wall Street Journal. November 4, 2020.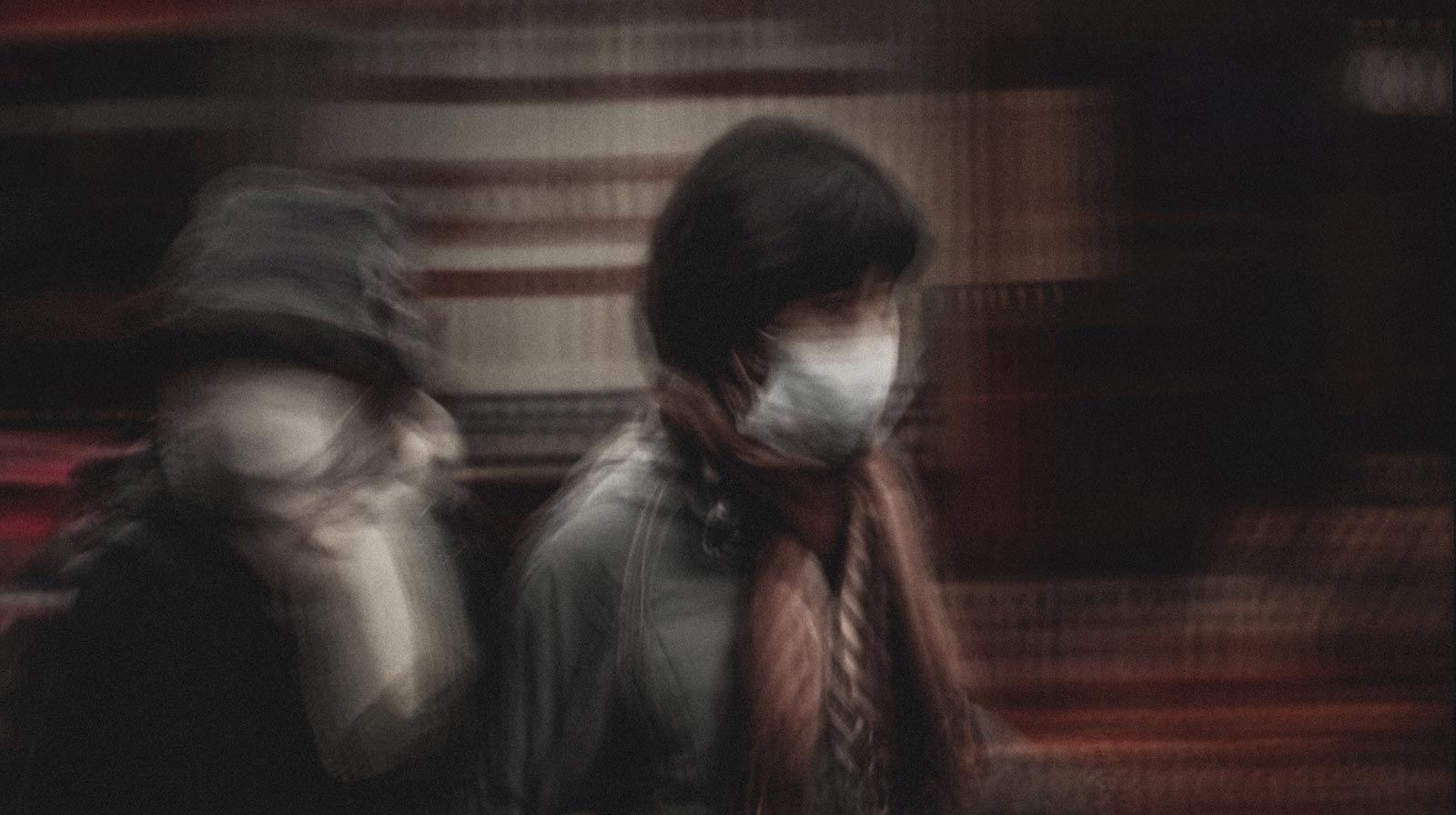 "Masked crowds fill Wuhan's streets, trains as lockdown ends". AP News. April 8, 2020.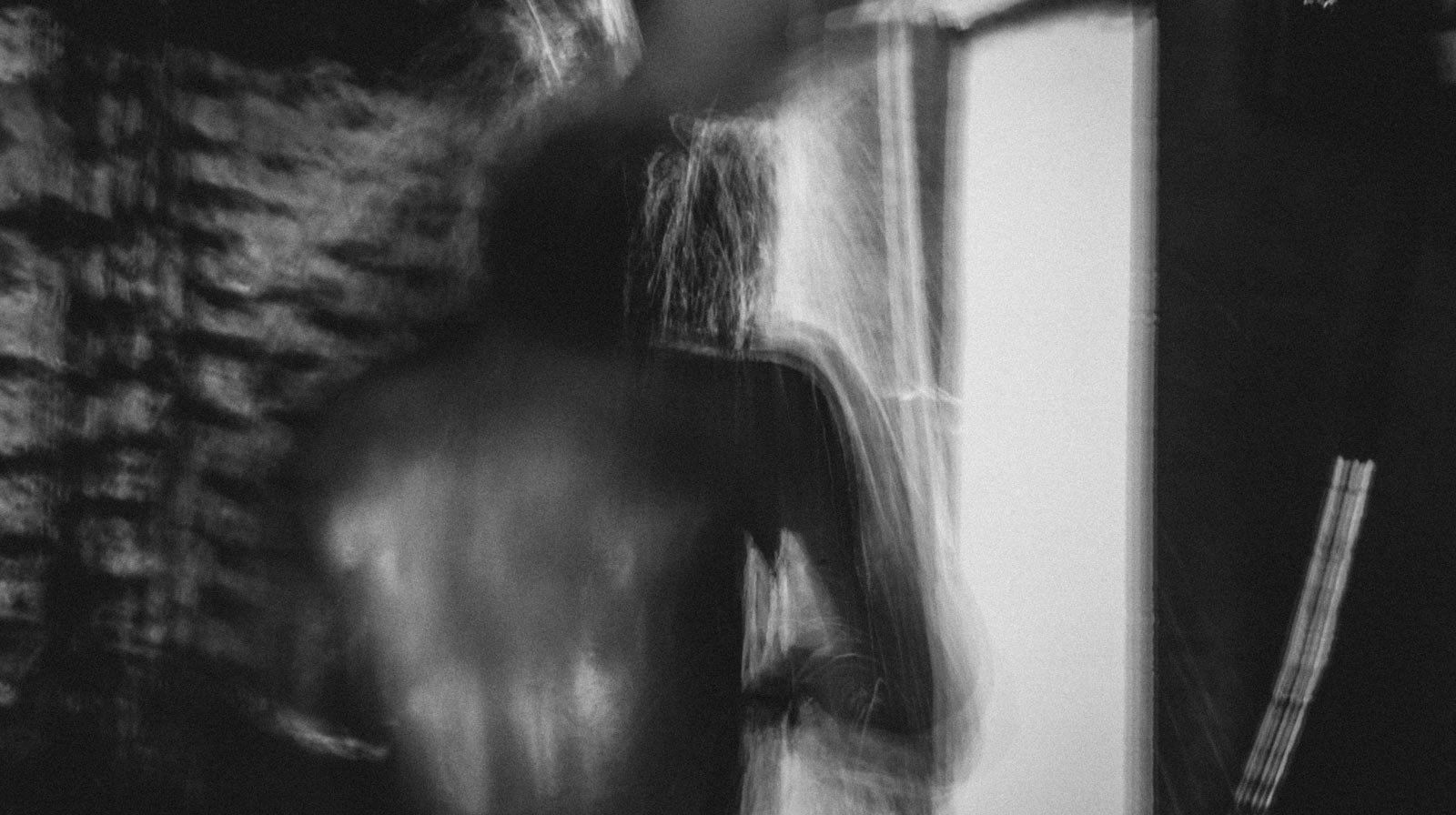 "Rigorous hygiene routine to beat Covid-19 pandemic increased Obsessive-Compulsive Disorder cases". Business Standard. October 11, 2020.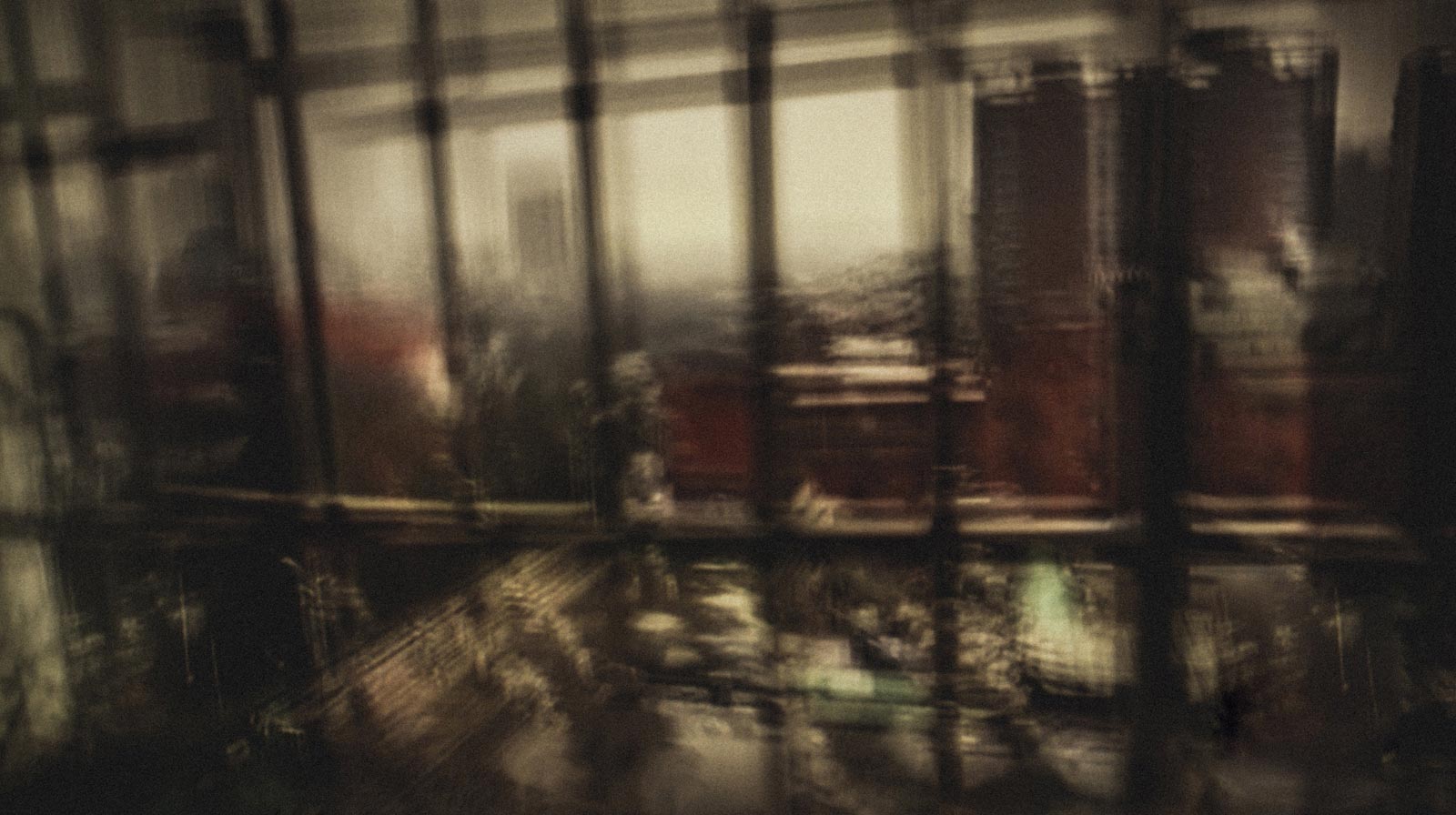 "I'm broken": how anxiety and stress hit millions in UK Covid-19 lockdown". The Guardian. June 21, 2020.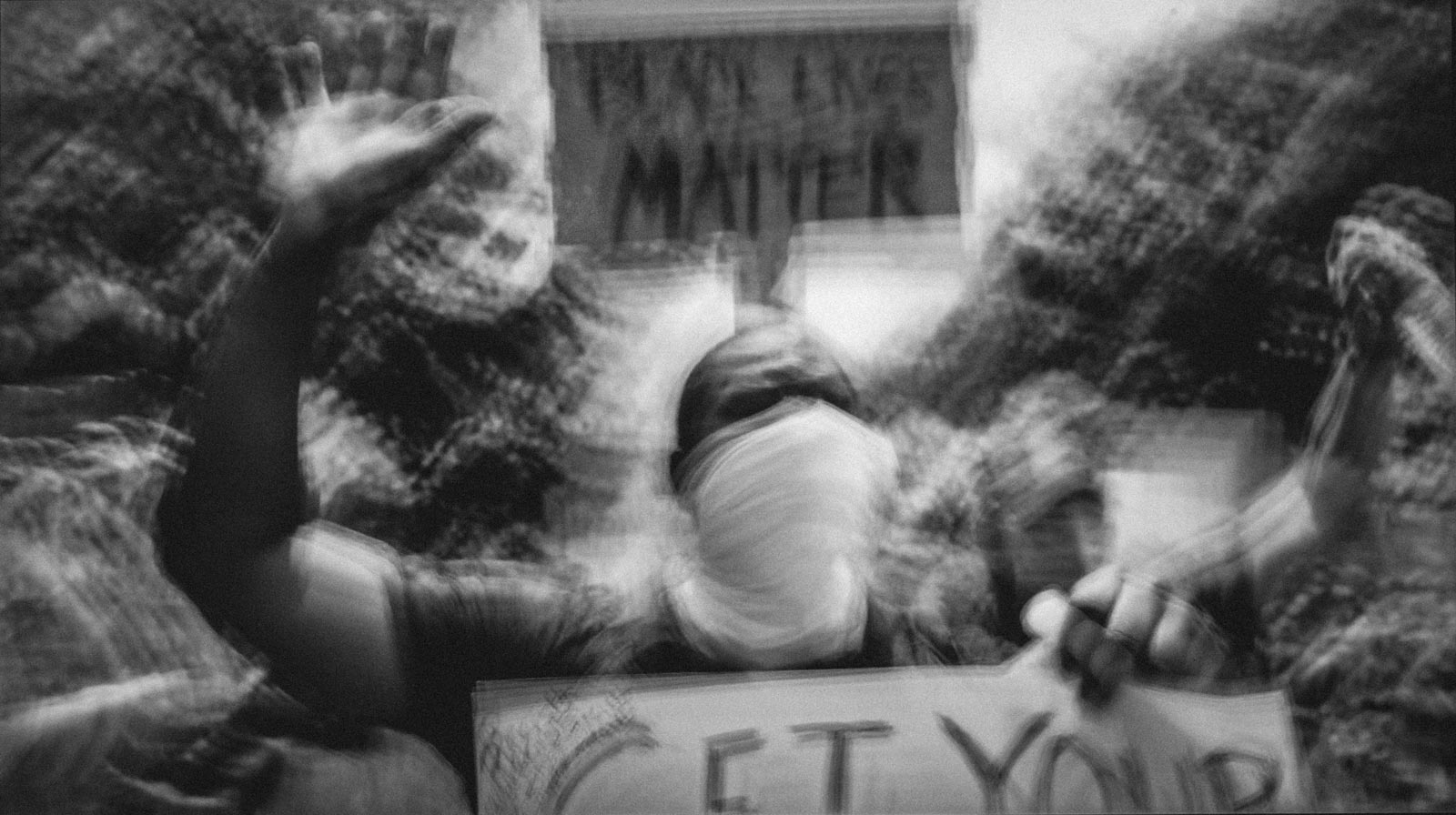 "Mass protests and mayhem continue into a sixth night; thousands nationwide are arrested during weekend". The Washington Post. June 1, 2020.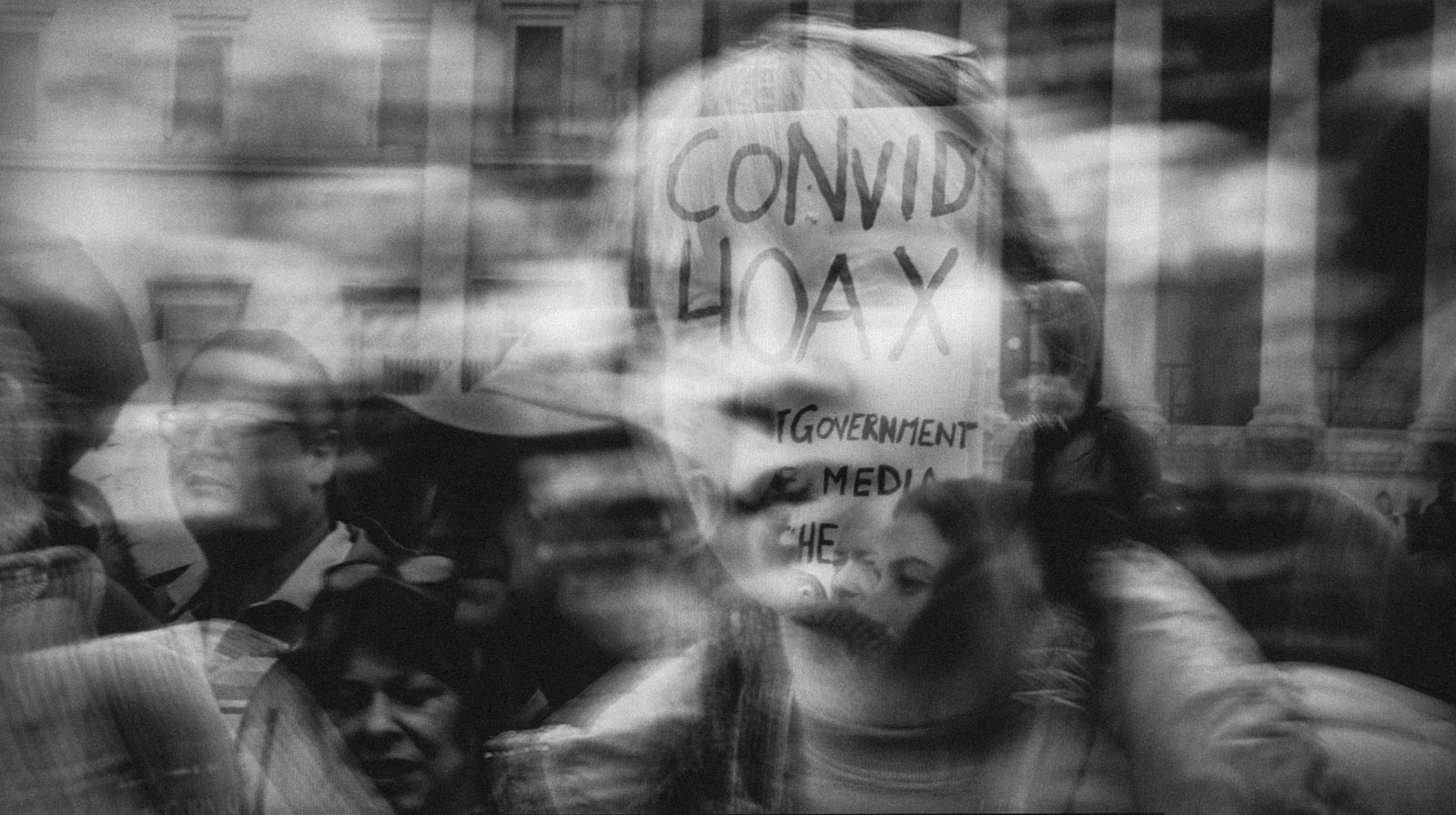 "Fact check: COVID-19 is not a hoax to eliminate Trump". Reuters. June 29, 2021.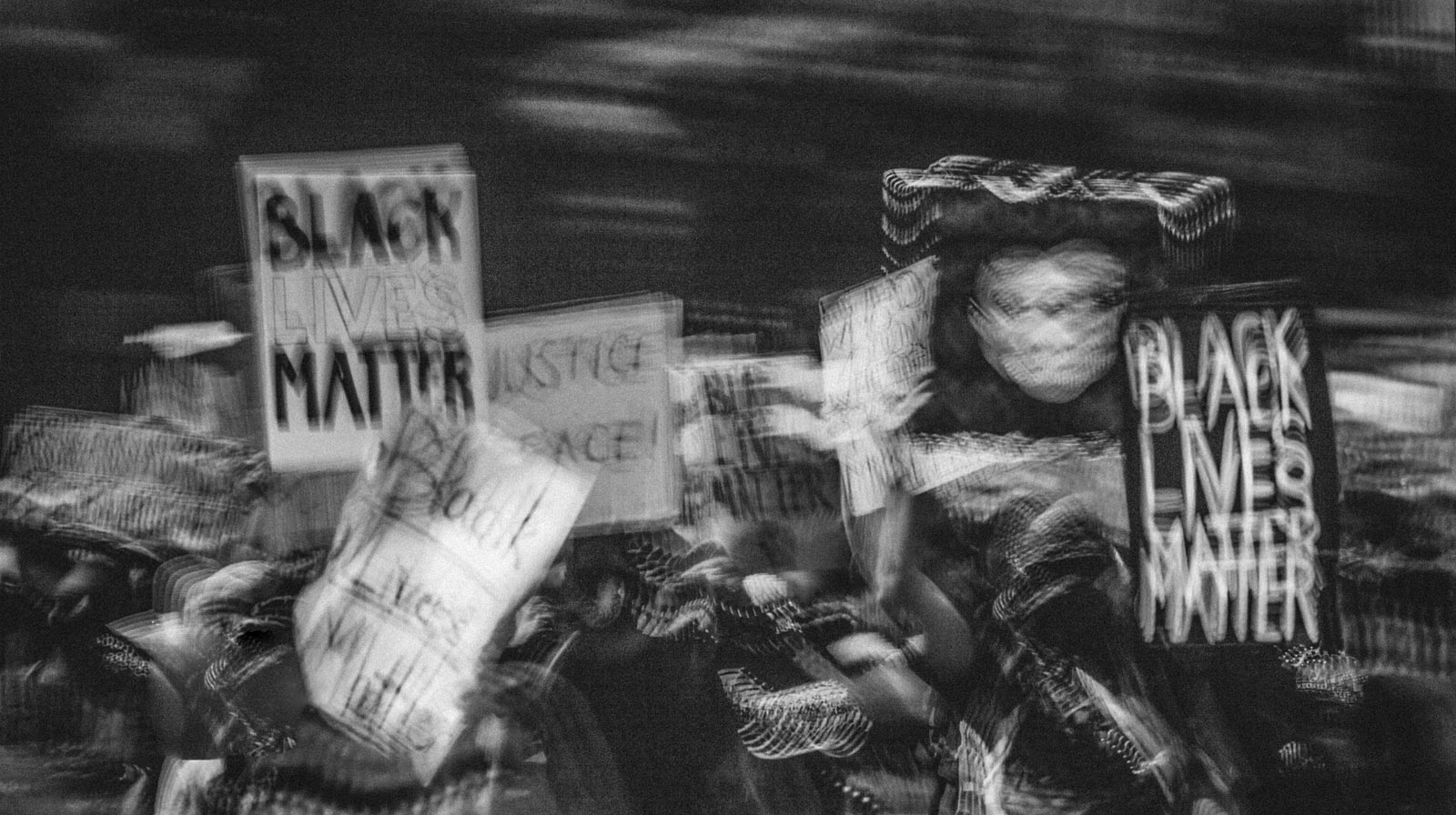 "Are Protests Dangerous? What Experts Say May Depend on Who's Protesting What". The New York Times. July 6, 2020.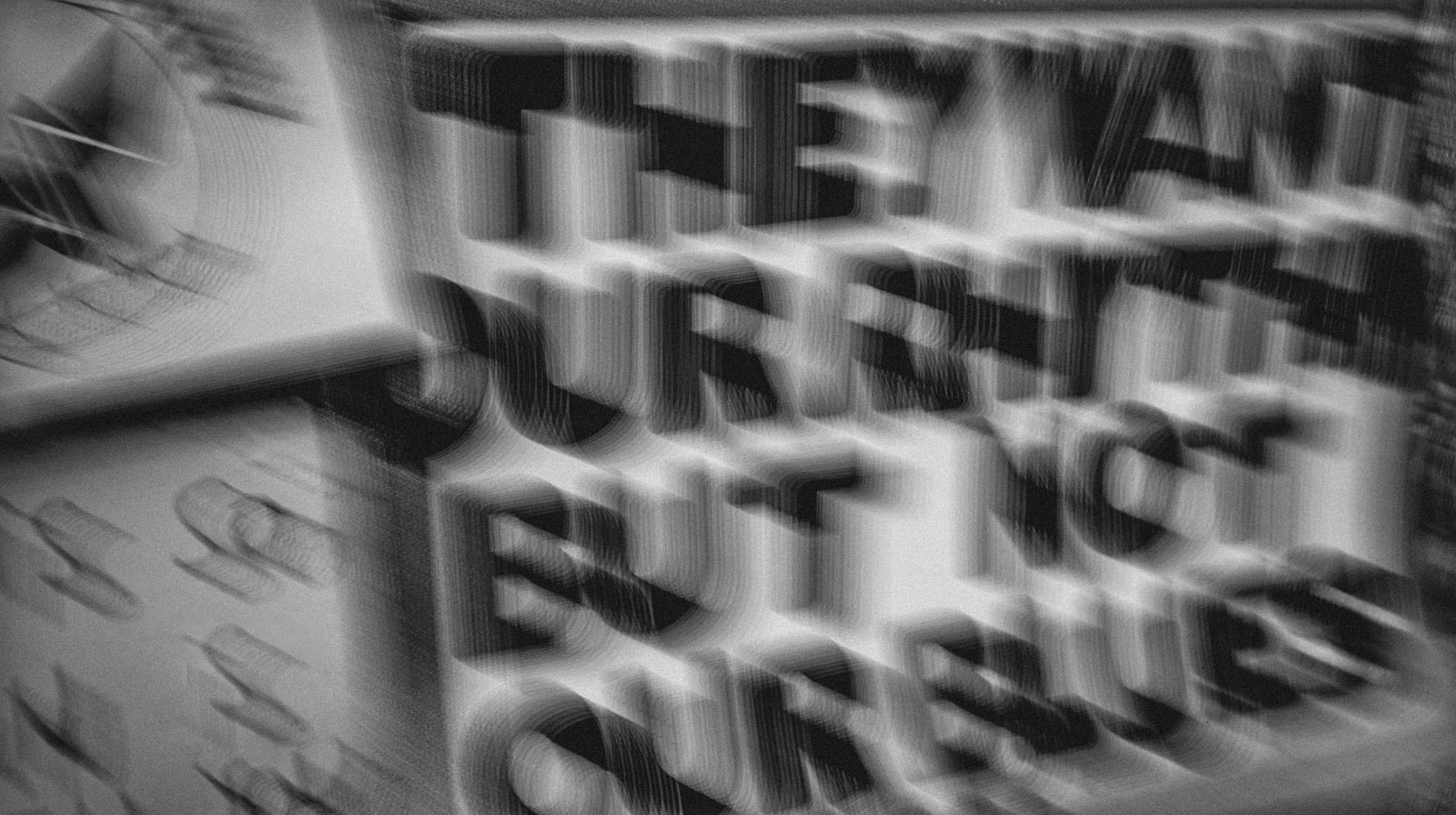 "With COVID spread, racism — not race — is the risk factor". The Harvard Gazette. April 22, 2021.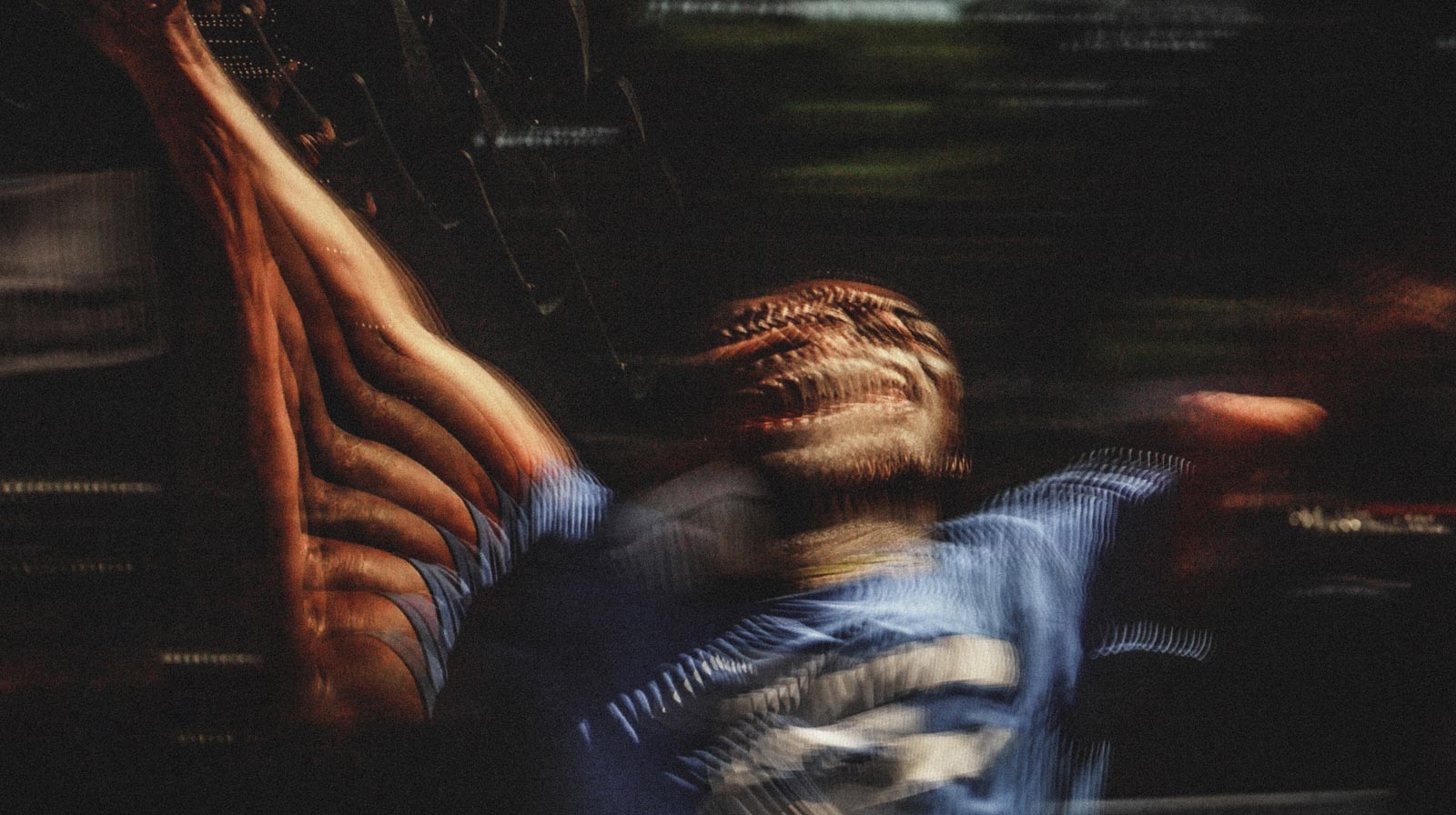 "Anger Can Build a Better World". The Atlantic. August 25, 2020.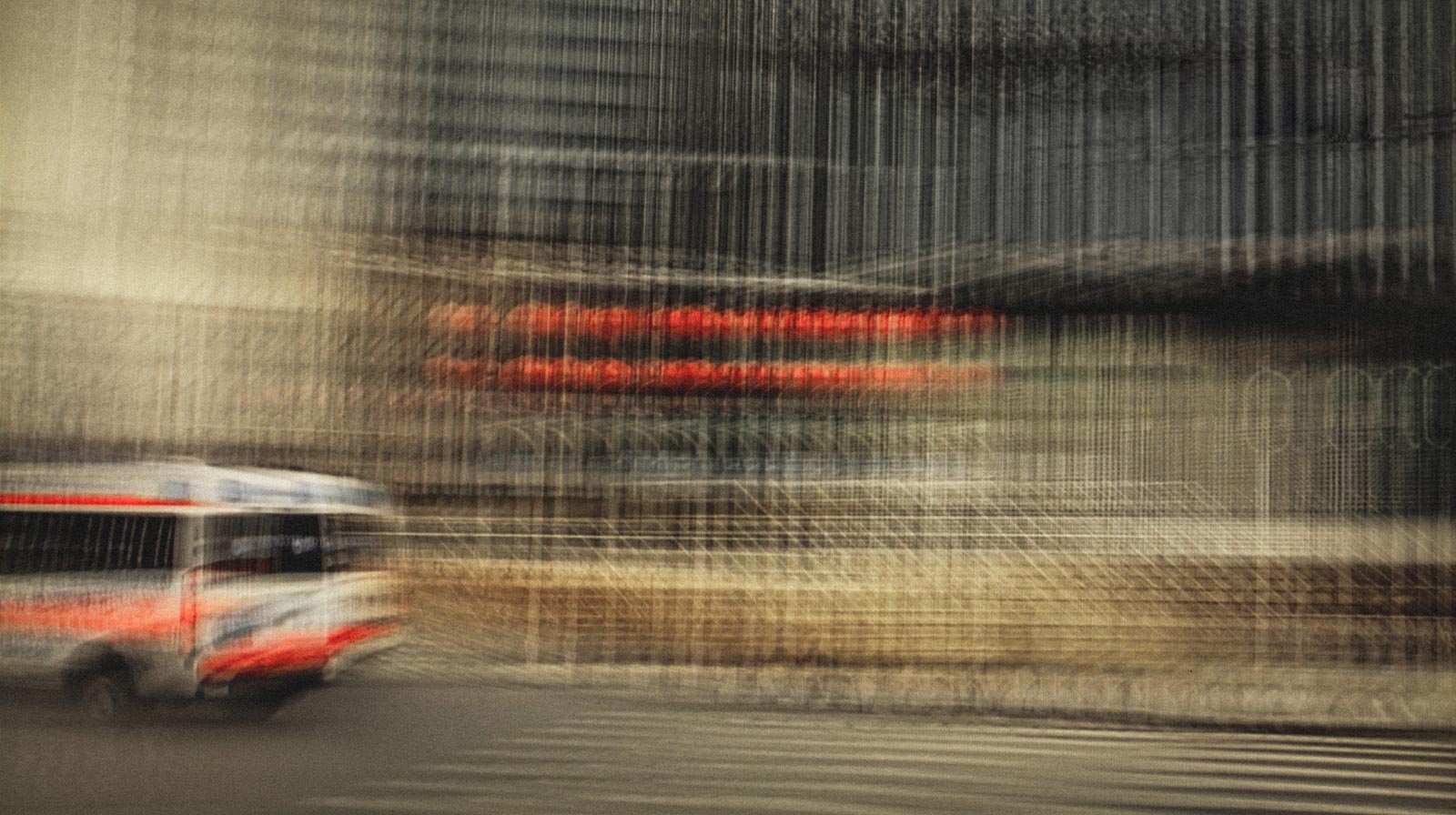 "Paramedics Drive Around All Night for Covid Beds in Mexico City". Bloomberg. January 26, 2021.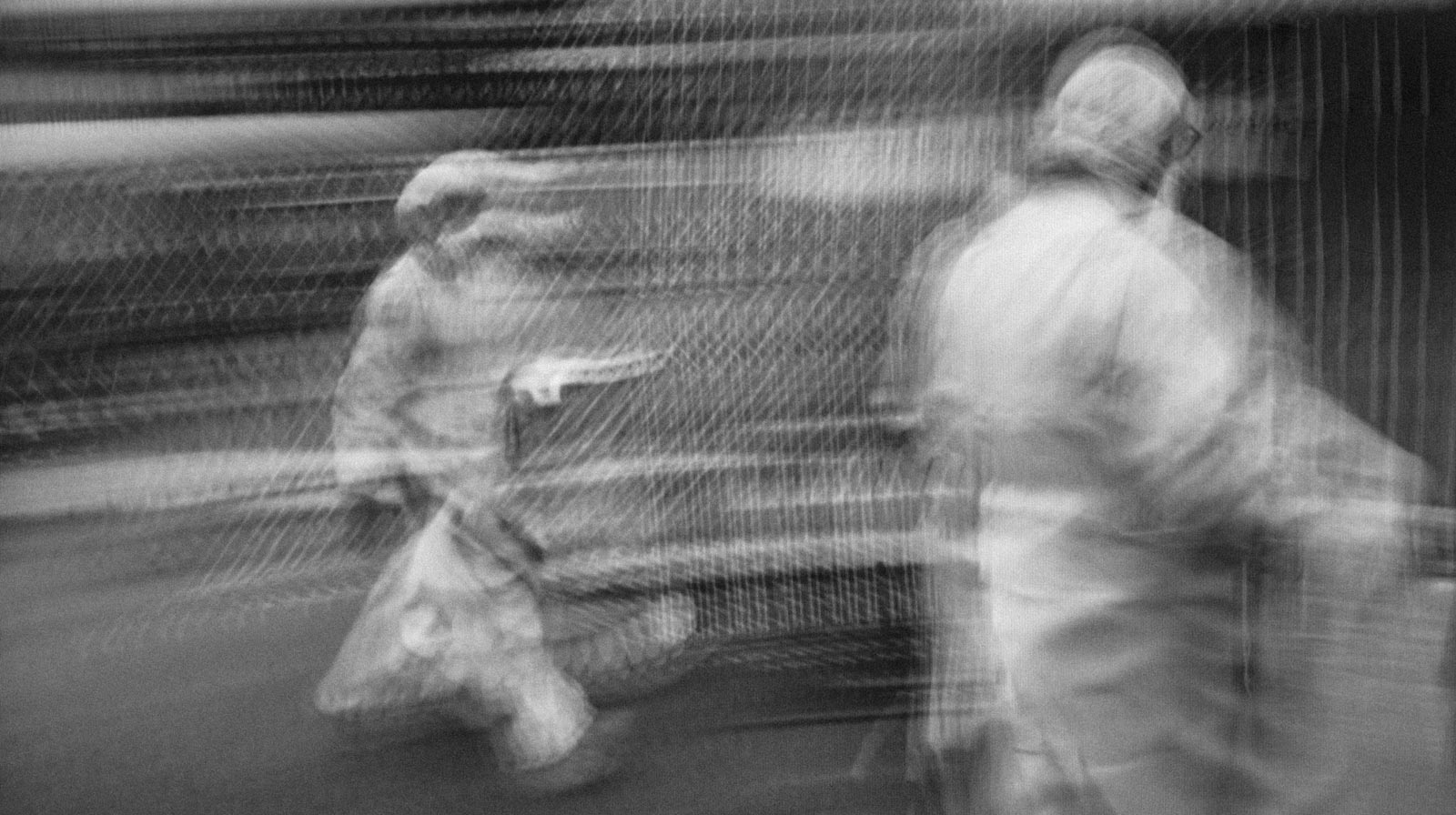 "Scientists Rush to Find Coronavirus Cure—but It Still Isn't Fast Enough". Wall Street Journal. April 6, 2020.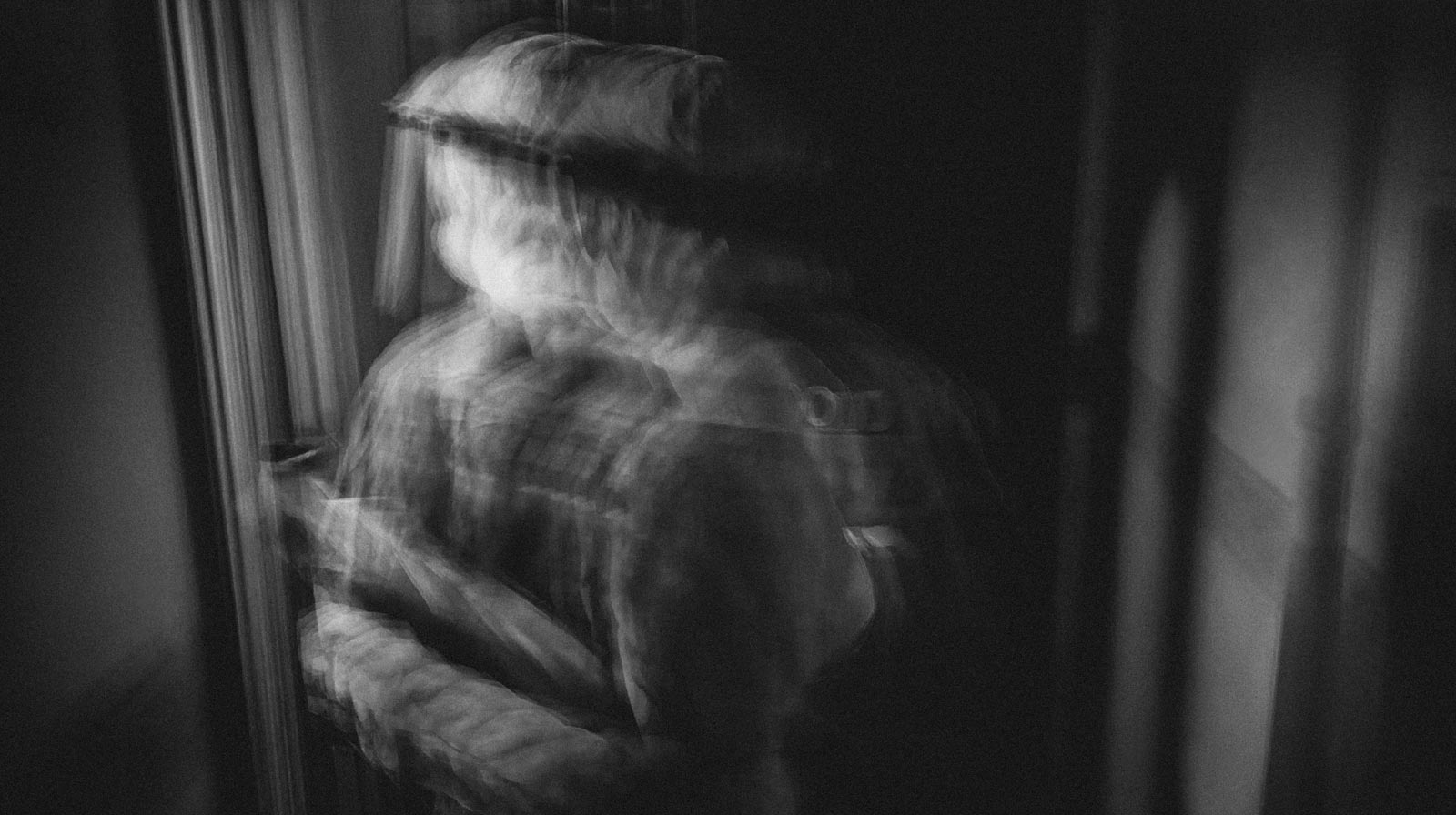 "Covid-19: Burnout and depression spiral among traumatized doctors across India". The Times of India. May 27, 2021.
"The Race to Keep Health Care Workers Protected From Covid-19". Wired. March 27, 2020.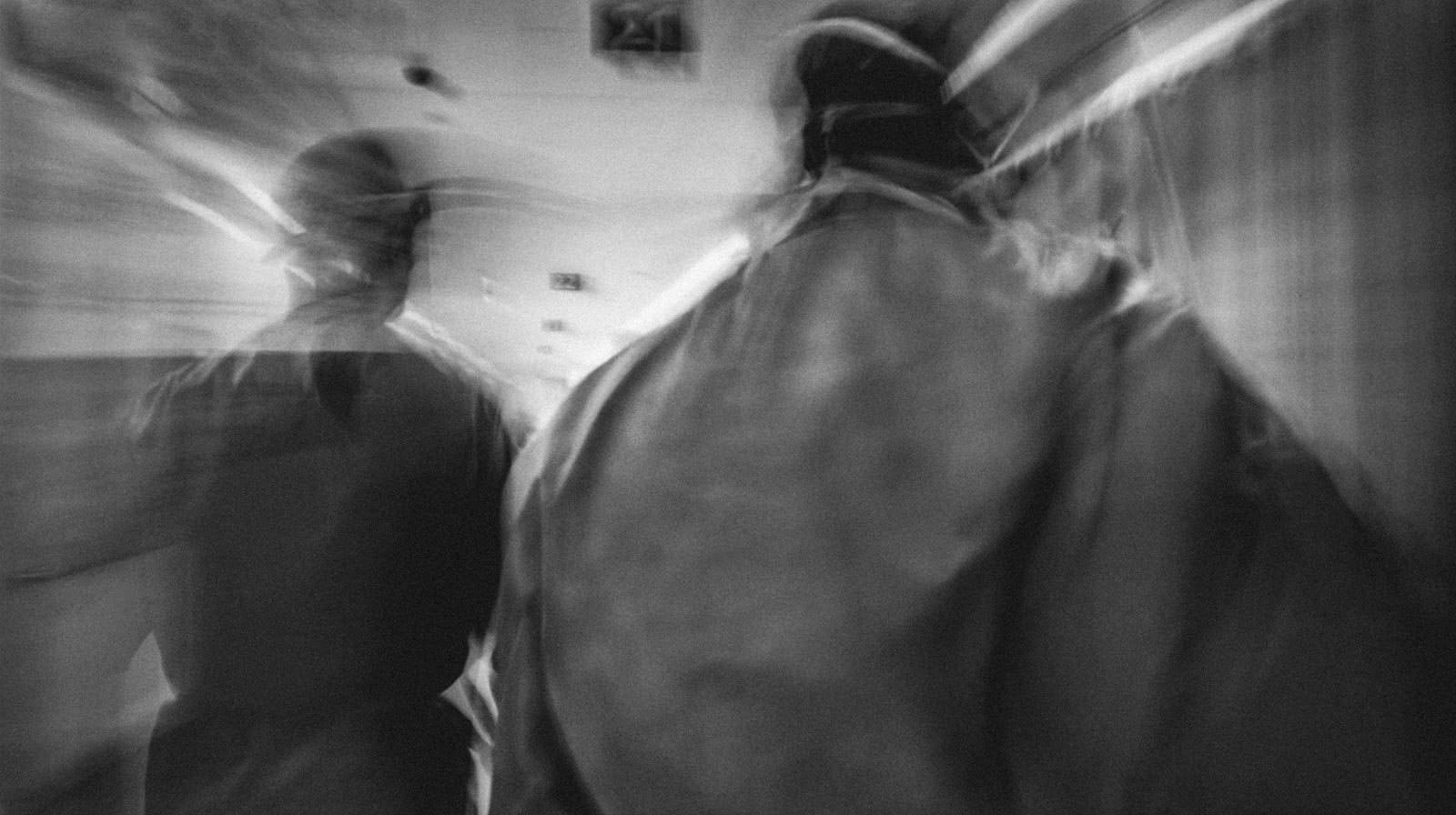 "Doctors hit by 'huge avalanche' of coronavirus patients in Spain". NBC News. April 1, 2020.
"Italy's large elderly population bearing brunt of coronavirus". The Guardian. March 3, 2020.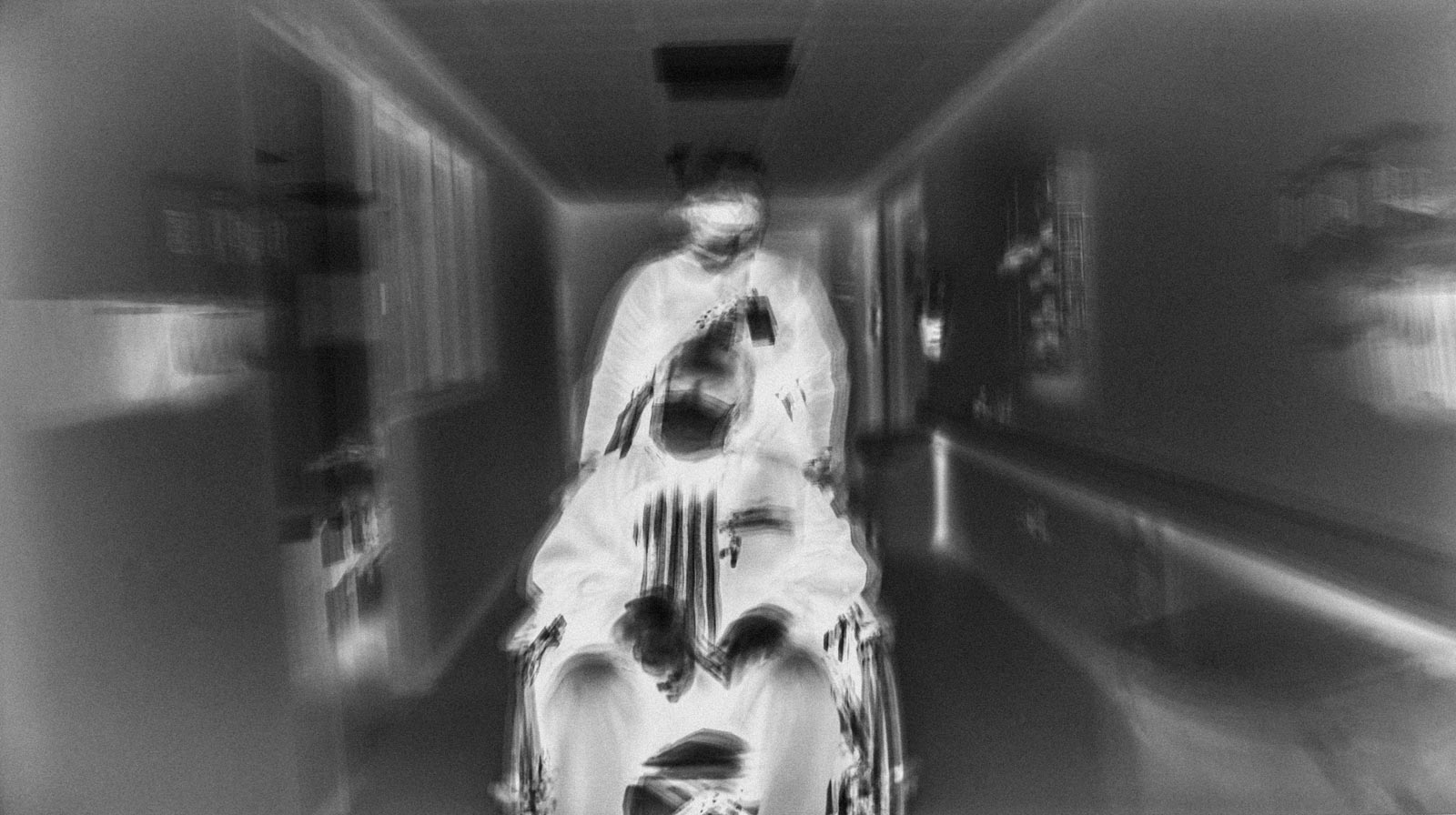 "Dozens of Texas hospitals are out of ICU beds as COVID-19 cases again overwhelm the state's capacity". The Texas Tribune. August 10, 2021.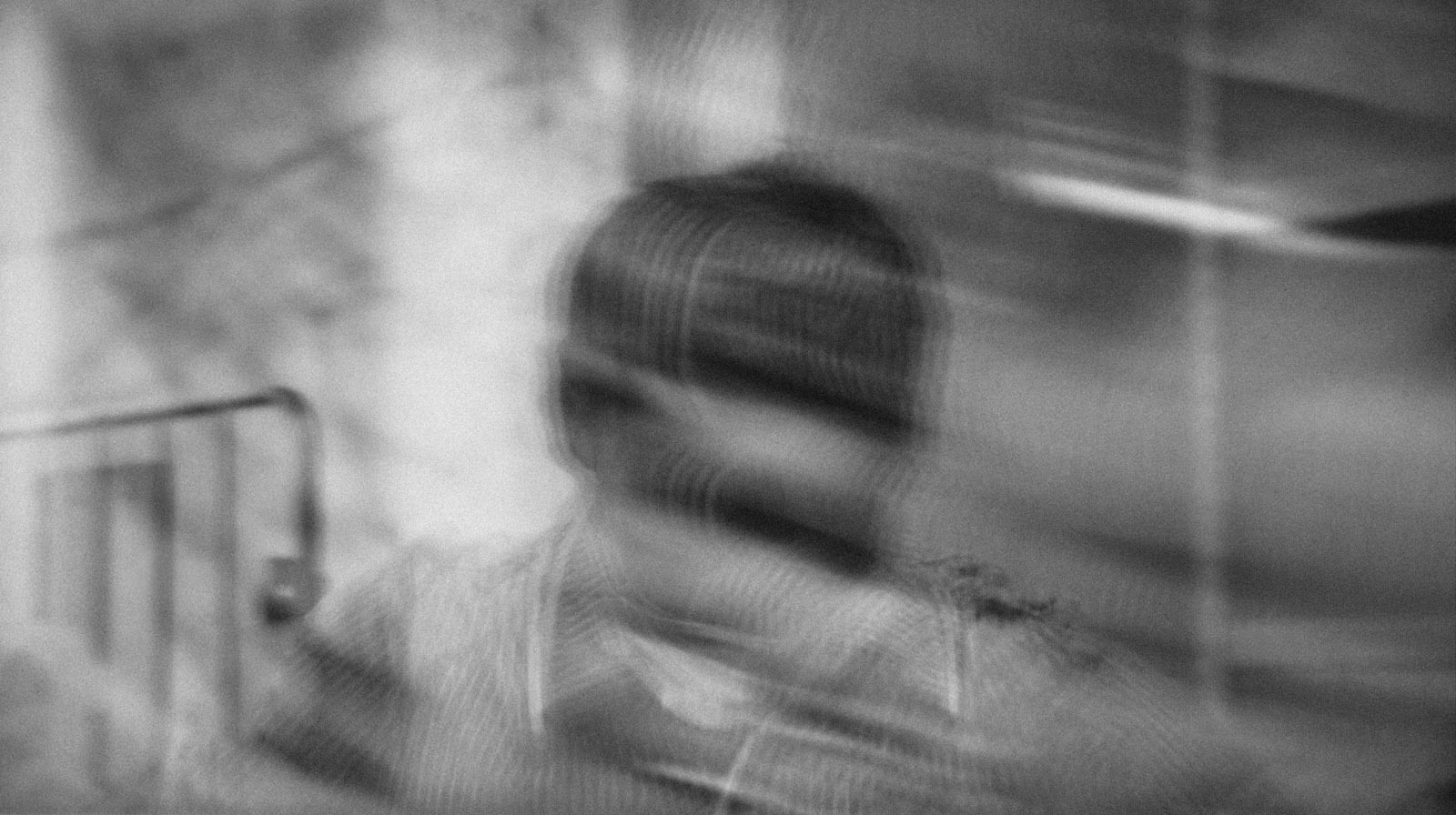 "Bergamo hospitals full as Italy's coronavirus nightmare worsens". Euronews. March 19, 2020.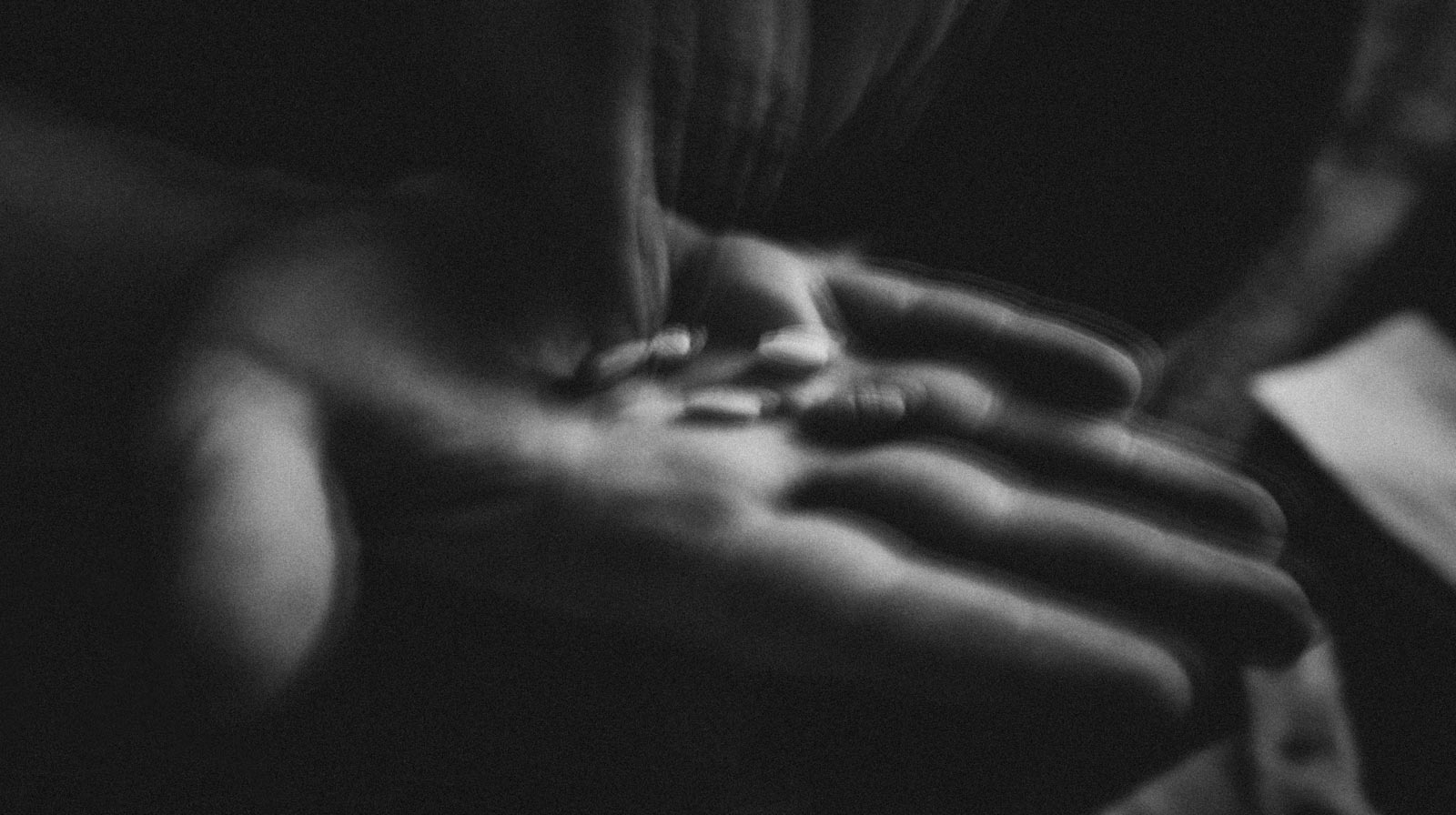 "Doctor Pleads Guilty To Pushing Covid 'Miracle Cure' And Hydroxychloroquine Smuggling Scheme". Forbes. July 16, 2021.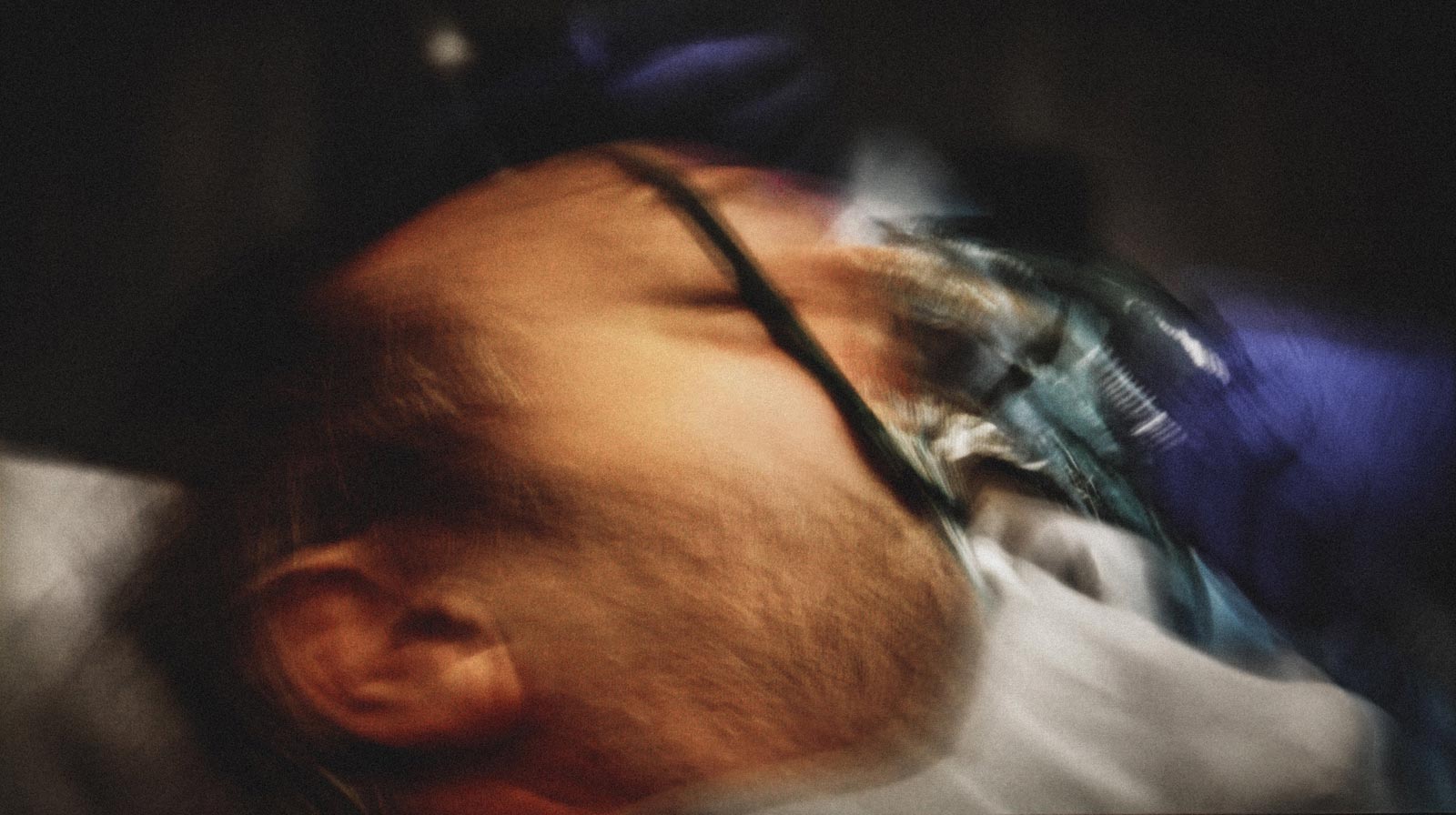 "The Death Market: Oxygen Shortage Leaves Mexicans to Die at Home". The New York Times. February 9, 2021.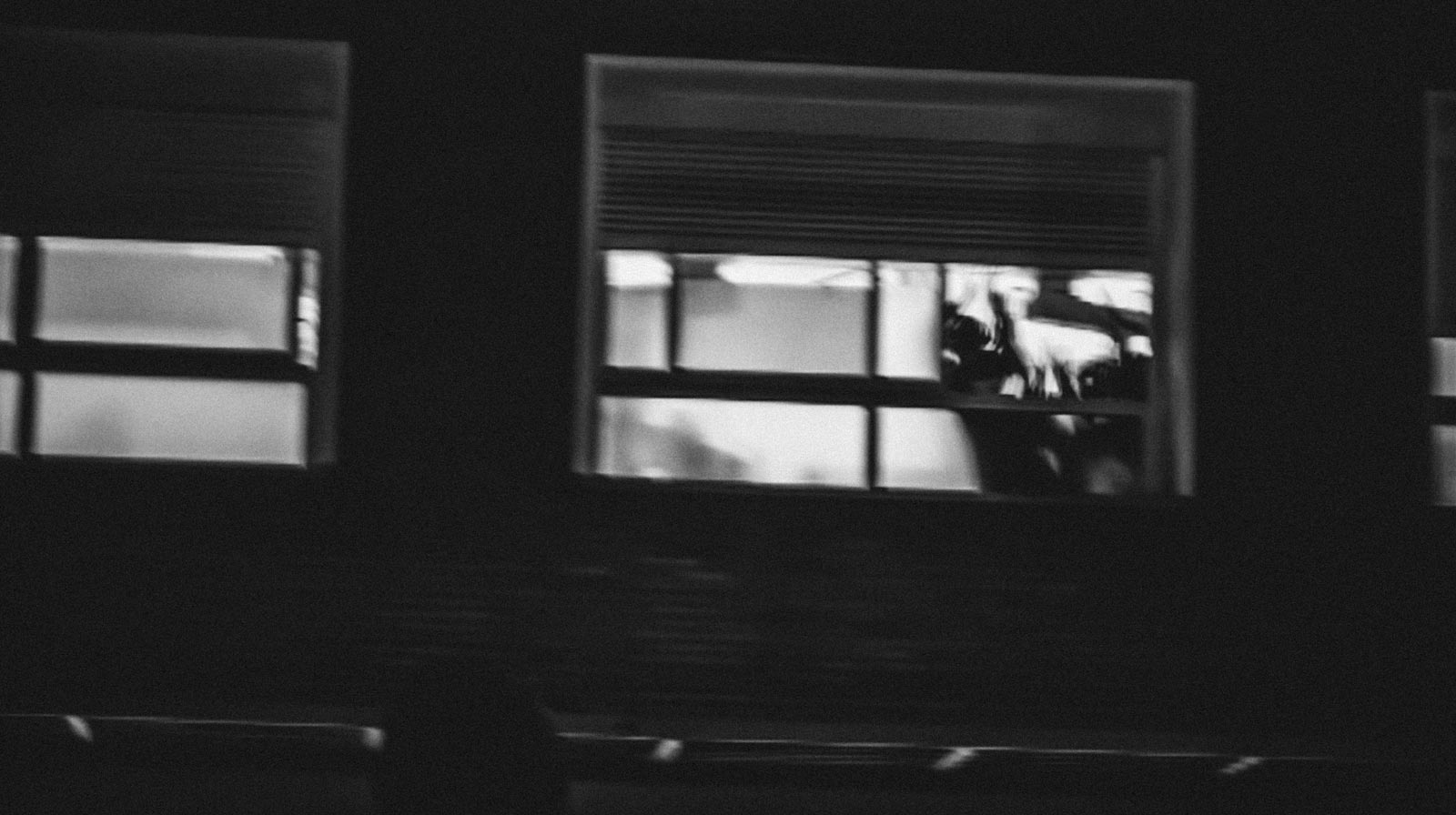 "Hospitals Separating Patients And Families Due To Covid-19 Causes Needless Suffering". Forbes. July 12, 2021.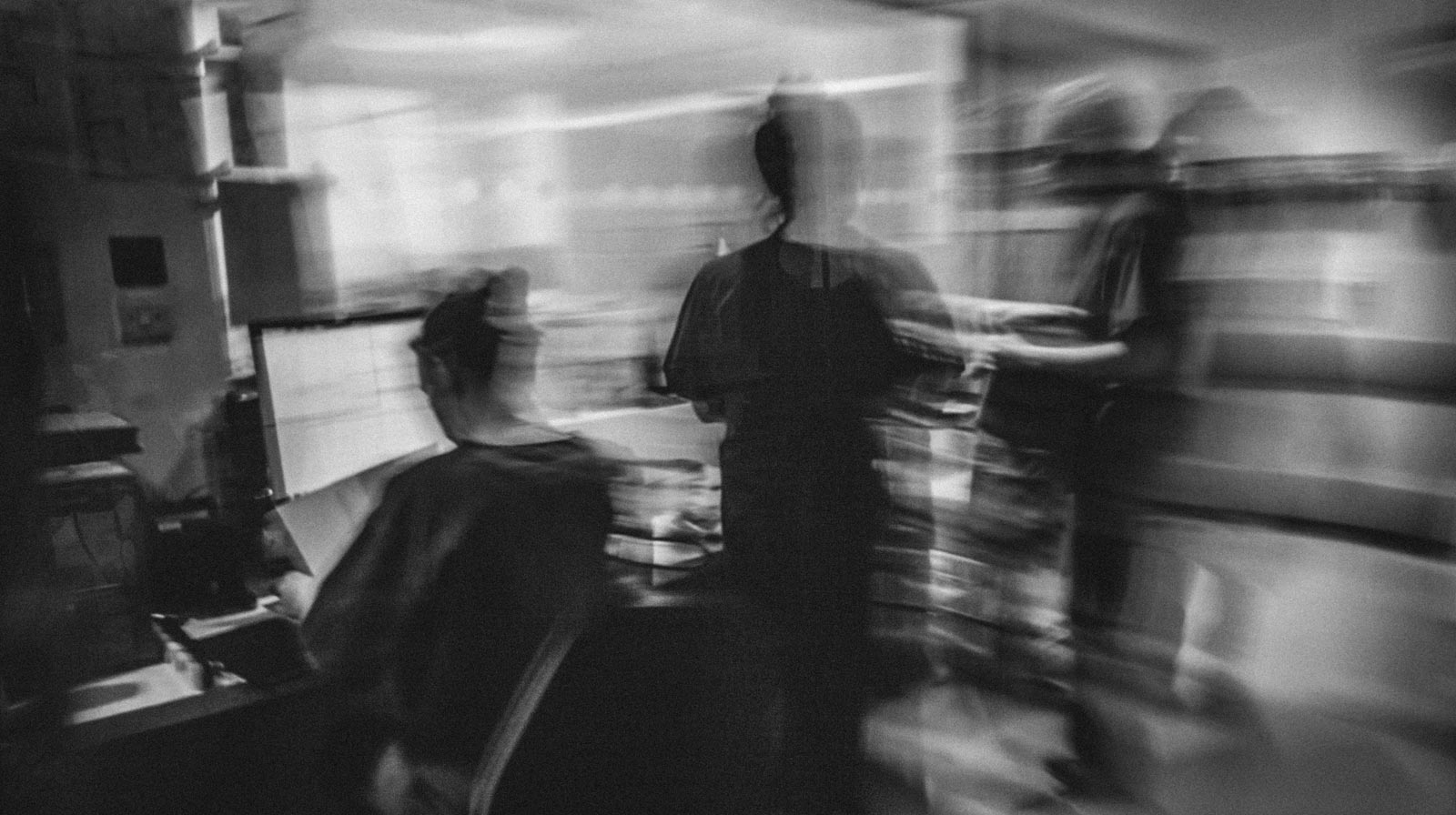 "Doctors in Spain 'totally overwhelmed' as hospitals reach coronavirus breaking point amid soaring death toll". Independent. March 27, 2020.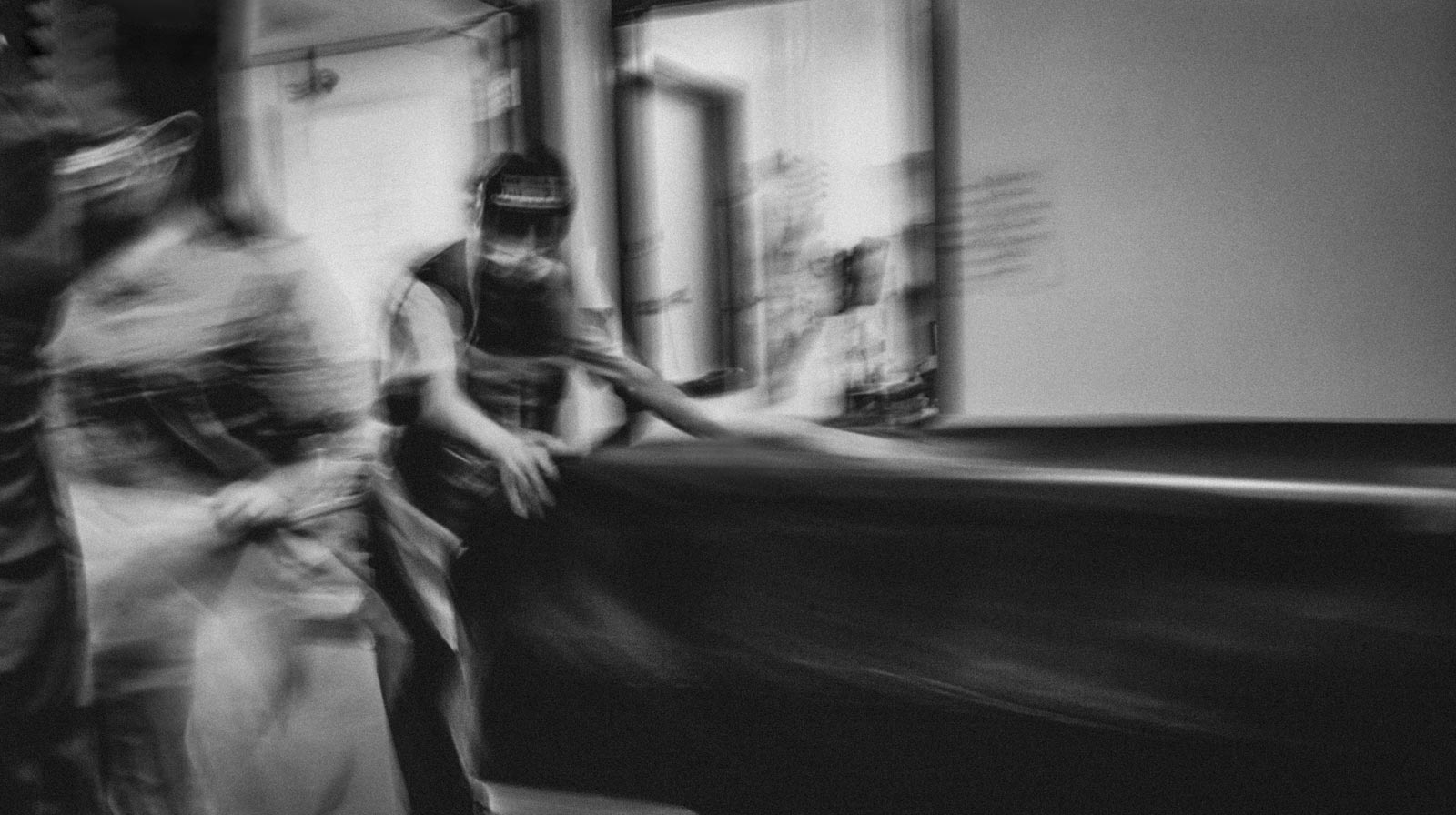 "Oregon counties request trucks for bodies as Covid overwhelms morgues". The Guardian. August 30, 2021.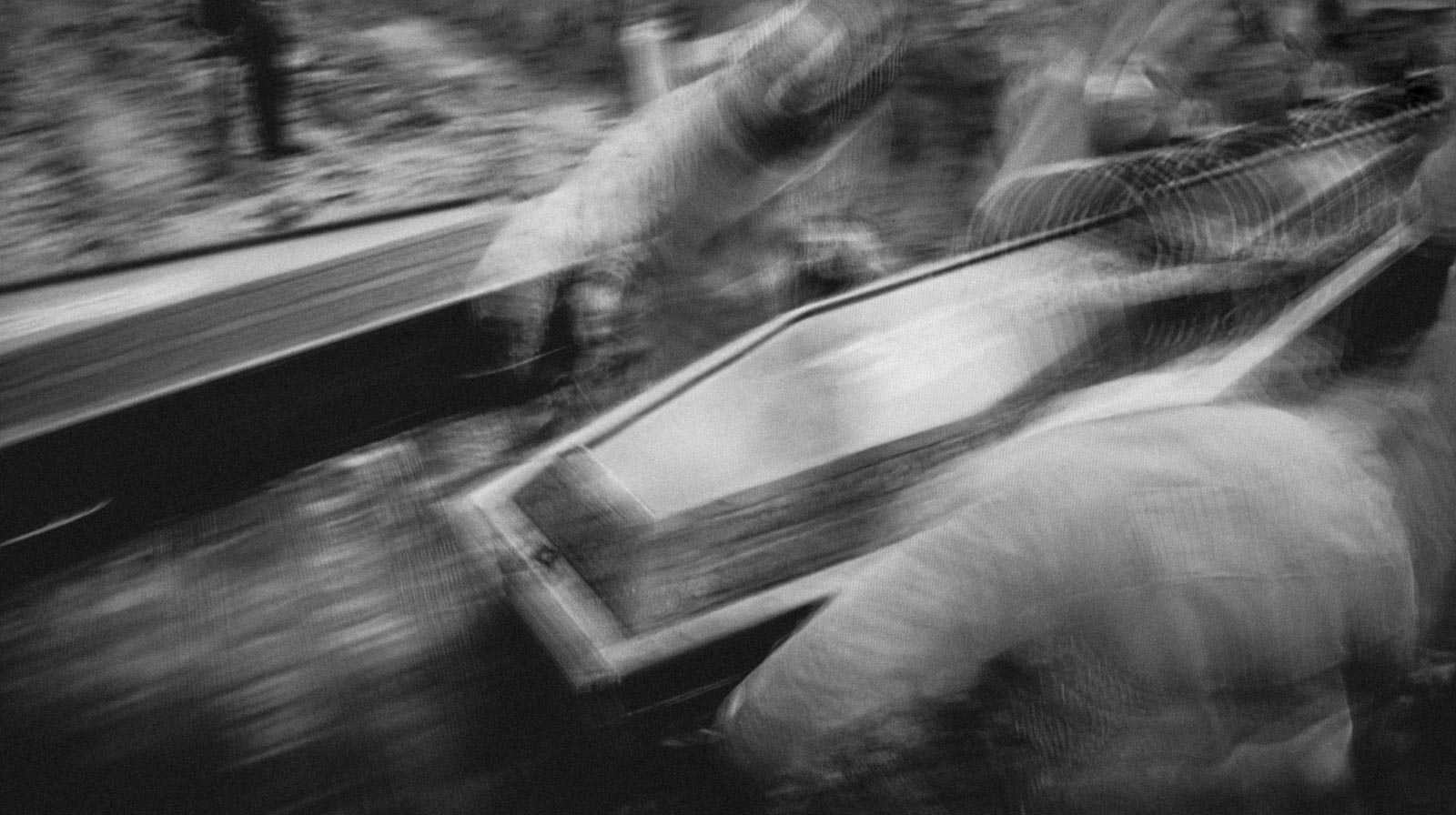 "As Covid death rate soars, race to dig graves in Brazil's Manaus". France24. January 27, 2021.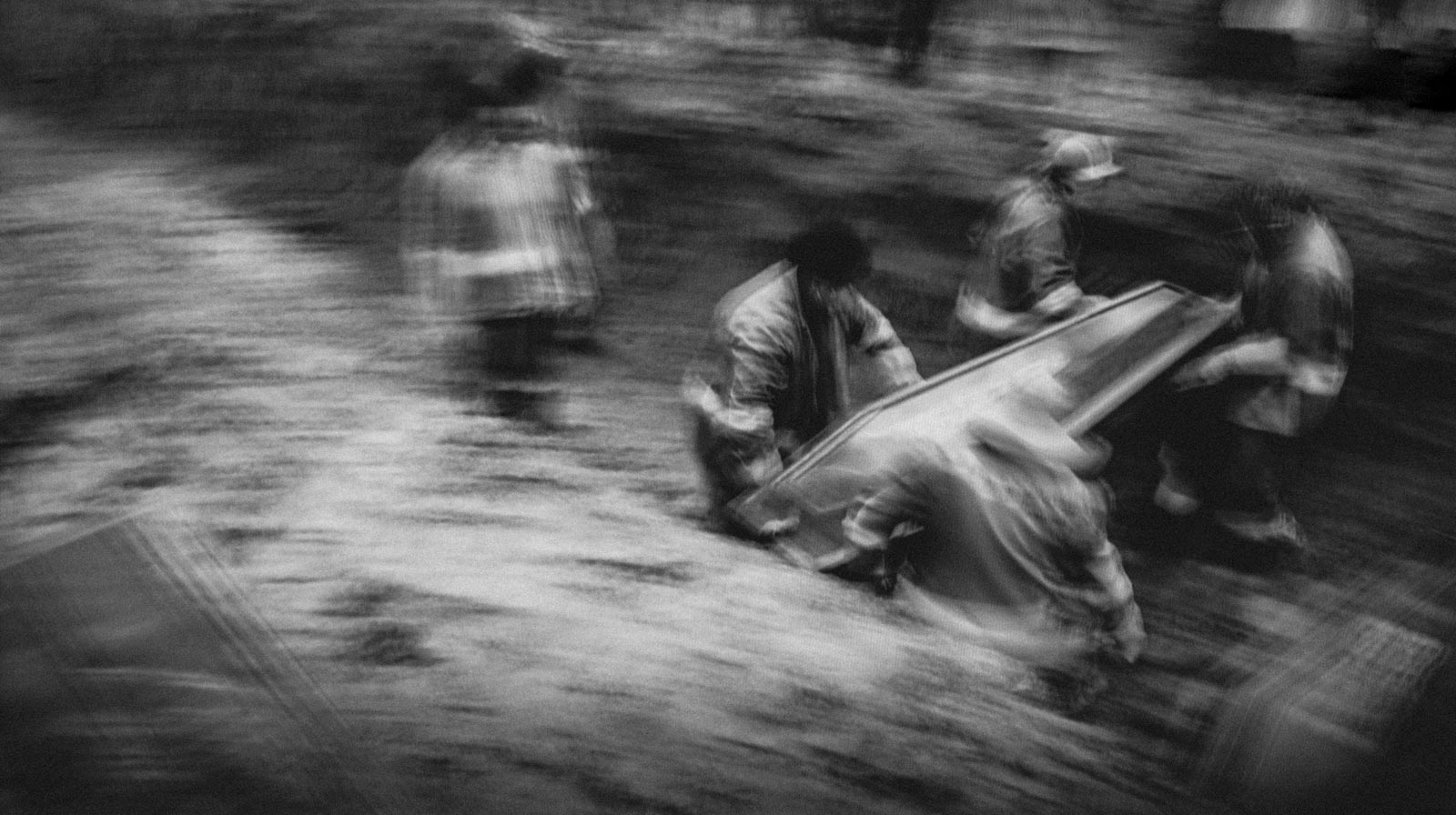 "Utter disaster: Manaus fills mass graves as Covid-19 hits the Amazon". The Guardian. April 30, 2020.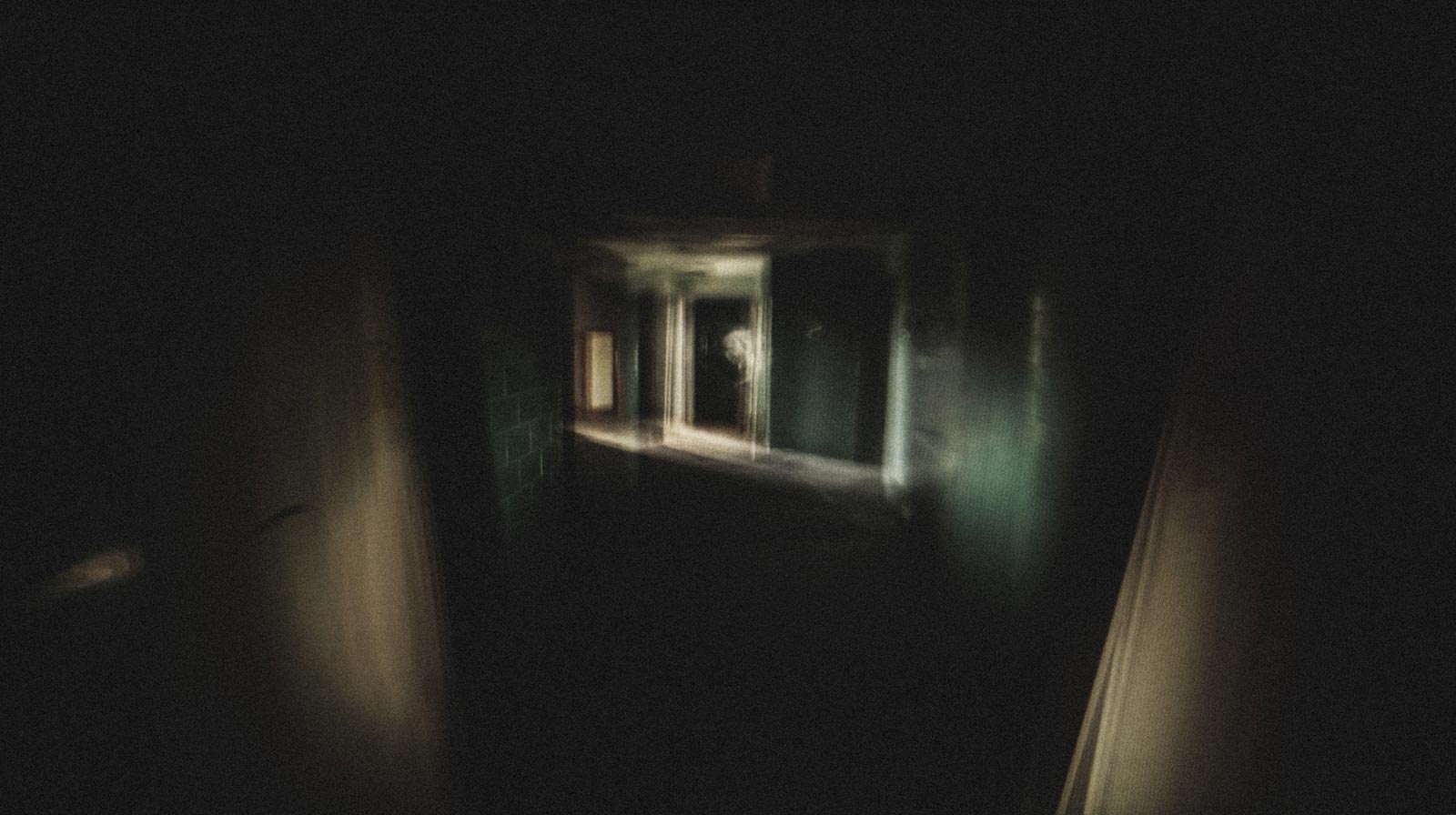 "Dying of loneliness: COVID-19 is killing dementia patients". Aljazeera. October 22, 2020.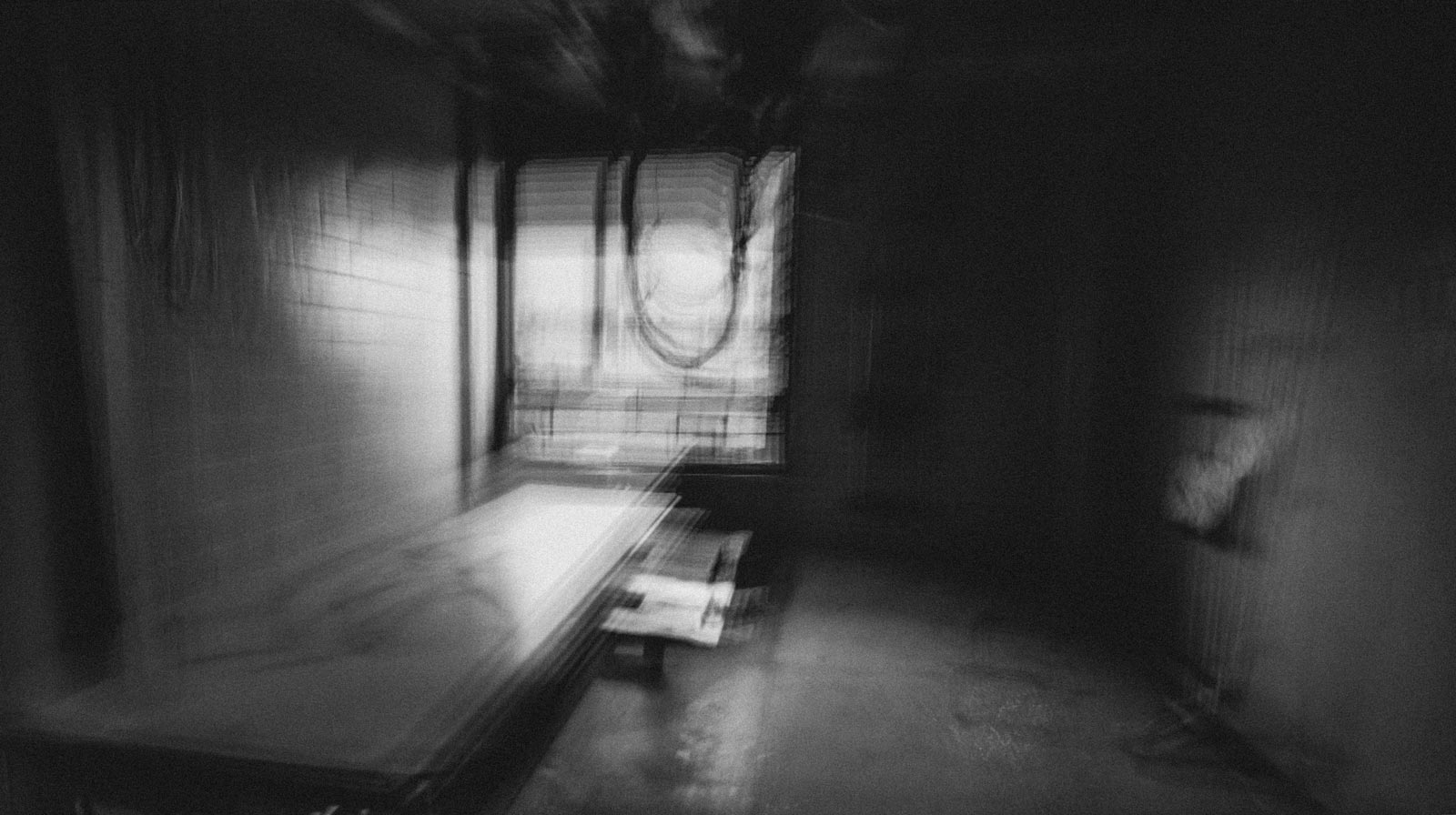 "Global Covid-19 death toll surpasses 5 million, with cases again rising". France 24. November 2, 2021.
The context
A new virus called SARS-CoV-2 was discovered in Wuhan (China) in December 2019; the city's lockdown failed to contain the outbreak, which quickly spread worldwide. As a result, on January 30, 2020, the World Health Organization (WHO) announced a Public Health Emergency of International Concern, and on March 11, 2020, the pandemic status was declared. Since 2021, multiple virus variants have emerged: Alpha, Beta, and Delta being the most virulent. On November 1, 2021, more than 246 million cases and 5 million deaths were confirmed, making it one of the deadliest pandemics in history.
COVID-19 symptoms range from non-existent to potentially fatal. Patients over 65 years old and those with certain underlying medical conditions are more likely to develop severe illness. The virus is spread when people breathe in contaminated air that contains droplets and tiny airborne particles. The risk of inhaling these is greatest when people are close together, but the virus can spread over long distances, especially indoors and poorly ventilated areas. Transmission can also occur through contaminated surfaces or fluids. People can be contagious for up to 20 days after contracting the virus and spread it even if they do not develop symptoms.
Social distancing, wearing face masks in public, ventilation and air-filtering, covering one's mouth when sneezing or coughing, hand washing, disinfecting surfaces, and quarantining people who have been exposed to the virus were recommended preventive measures. Also, travel restrictions, lockdowns, business closures, workplace hazard controls, testing protocols, and systems for tracing infected contacts have been implemented by authorities worldwide. In December 2020, several approved vaccines were distributed in various countries, with mass vaccination campaigns.
The pandemic caused widespread social and economic disruption, including the worst global recession since the Great Depression of the 1930s. It has resulted in international supply shortages, exacerbated by panic purchasing, agricultural disruption, and food scarcity. Pollutant emissions were reduced to near-zero levels as a result of the near-global sustained quarantine. Many educational institutions and public areas were partially or entirely closed, and numerous events were canceled or postponed. Misinformation spread on social media and in the mainstream media, intensifying political tensions. The pandemic has heightened concerns about racial and geographic discrimination, health equity, and the balance between public health imperatives and individual rights.