The Collector's Box
All sets will include prints of your choice from the "Zoonosis" project only. They will be presented in a custom cloth portfolio.
Museum-Quality Prints
These Open Editions (OE) are hand-signed on the back, sold unframed and shipped worldwide. All prints will be produced on-demand, and printed with pigmented inks on high quality fine art paper. Image size: 5.6″ x 10″ with a 2″ white margin.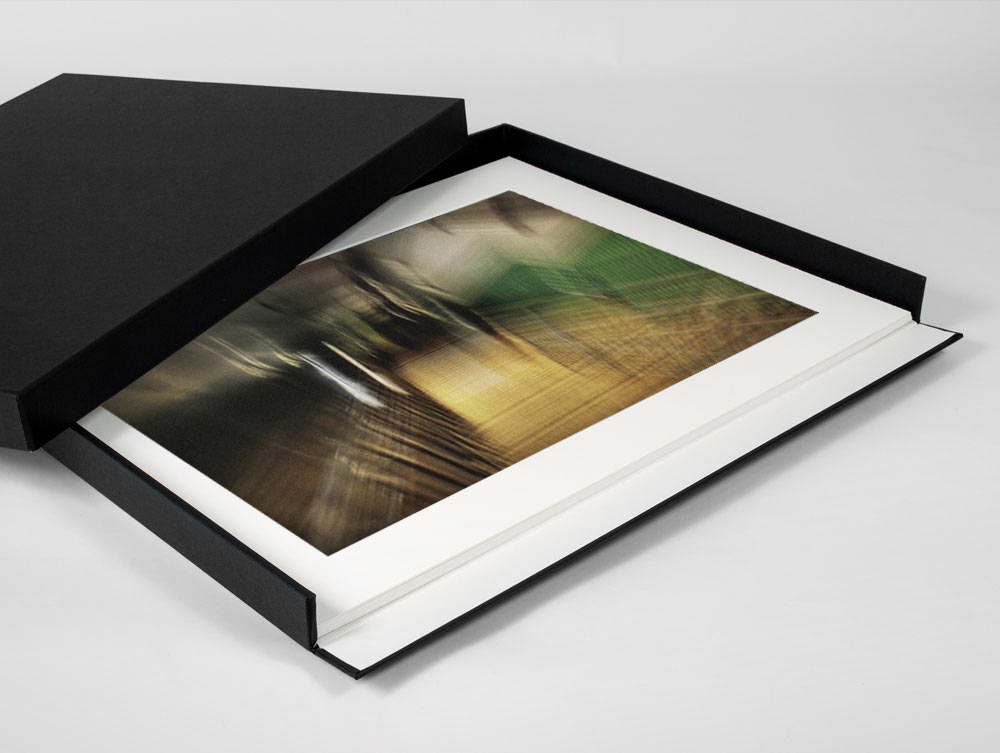 5-Print Box (OE Signed)
Five prints: 500 USD.
Packaging & shipping: 60 USD.
10-Print Box (OE Signed)
Ten prints: 900 USD.
Packaging & shipping: 60 USD.
25-Print Box (OE Signed)
Twenty Five prints: 2200 USD.
Packaging & shipping: 60 USD.
50-Print Box (OE Signed)
Fifty prints: 4500 USD.
Packaging & shipping: 60 USD.
About the artwork:
Procedure and concept: The formal characteristics of the images are firmly attached to the project's conceptual dimension. They are long-exposure pictures taken with a digital photographic camera pointing at a liquid-crystal display (LCD) monitor. On the screen, it was reproduced videographic footage broadcasted by the media and TV channels. The texture of the image becomes a reinterpretation and a transformation of the primary source. Motion blur, overlays, and stroboscopic effects are genuine traits of this artistic procedure. The material obtained was later digitally edited, adding stochastic grain and density. The whole process alludes to the mass media image reproduction and how it creates new realities. 
Details and dimensions:
Medium: Digital photography. Technic: Long-exposure kinescope. Material: Archival inkjet pigment print on paper. Paper: Breathing Color Pura Smooth, 300 gsm, acid, and lignin-free, 100% cotton. Number of copies: Unlimited. Signature: On verso. Size: 5.6″ x 10″ image centered in an 11″ x 14″ white paper. Packaging: Flat cardboard properly protected. 
Shipping and returns:
Courier: UPS or Fedex. Delivery time: Within 15 business days after promotion deadline. Returns: 7-day return policy if damaged.
Copyright:
Usage rights: Personal usage only, intended for display in the home or other private spaces. For all other uses, such as display in public spaces or institutions, publishing the image online or in print, or any other form of usage, the author must grant permission.
Have additional questions? Please visit the FAQ section or contact me.